---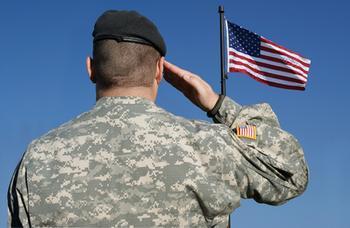 Active duty military members too often fall victiim to unscrupulous businesses and scam artists. New York Attorney General Eric T. Schneiderman recently discussed the problem and highlighted state and federal laws protecting current and former members of the armed services.
"Our nation owes a great debt to military service members, veterans, and their families. It's despicable that anyone would seek to take advantage of those who have sacrificed to ensure our safety and preserve our rights here at home," Schneiderman said.
He noted that military personnel and their families are consistently targeted by scam artists. The unique characteristics of service members – a guaranteed paycheck, job security, and the transient lifestyle of multiple deployments and relocations – make them more susceptible to a variety of frauds.
As scamming incidents in the military often parallel those in the civilian community, service members and veterans should follow these basic consumer tips in order to avoid becoming victims:
Don't rush into making purchases or investment decisions. Take your time;
Always carefully read through a contract;
Resist high-pressure sales tactics. If something sounds too good to be true, it probably is;
Beware unsolicited phone offers -- don't be afraid to hang up on solicitors who are rude or pushy;
Use care when giving out personal information such as bank account or Social Security numbers; never give that information to people you don't know;
Get written estimates;
Ask about refund policies and warranties before you buy;
Prepare a list of questions in advance when considering a major purchase;
Call the Better Business Bureau to find out about a firm's track record.
Protections guaranteed
In addition, service members and their families should stay abreast of the rights and protections guaranteed them under the Service Members' Civil Relief Act (SCRA) in order to avoid frauds and other financial difficulties:
Interest rate on mortgage payments and credit card obligations may be capped at 6% during the period of military service (and one year after the service member's return, in the case of a mortgage) if service materially affects the member's ability to pay.
Mortgage lenders may not foreclose, or seize property for a failure to pay a mortgage debt, while a service member is on active duty or for nine-months grace period prior to December 31, 2012, unless they have the approval of a court.
A landlord may not evict a service member or family from a primary residence where the rent is $2,975.54 or less (adjusted annually) except by court order.
Service members have the right to stay any civil proceeding, including foreclosure action and debt collection, for at least 90 days if they cannot appear, and without accrual of penalties. The court has discretion to grant additional stays upon further application.
Service members who receive permanent change of station orders, or who are deployed to a new location for 90 days or more, have the right to terminate contracts, including vehicle leases, phone contracts, etc., effective 30 days after the next rental payment is due (if no lease) or the last day of the month following the month in which notice is given.
A military legal assistance office locator for each branch of the armed forces can be found here.
G. I. Bill
Service members and veterans who are seeking to further their education at a for-profit higher education institution, such as trade school, should choose carefully.
The for-profit education industry has recently been plagued by complaints and reports alleging that some proprietary school officials and recruiters engage in deceptive conduct, including misrepresenting the quality and cost of the education they provide, engaging in high-pressure tactics, and misrepresenting the job prospects and earnings of students who complete their program.
If you are considering a two-year program and hoping to transfer to a four-year college, make sure that your credits will transfer with you. If the school does not have a "Regional Accreditation," you may have trouble transferring any credits you earn to another institution.
If you're looking to obtain a certificate for a specific occupation, make sure the certificate will be accepted by the state agency that regulates that occupation.
If you are considering enrolling at a for-profit school, consider that for-profit schools are often much more expensive than similar programs at public universities and community colleges. And, if the program does not meet your needs or if you drop out, you may have exhausted your VA benefits and be left without sufficient funds to continue your education.
---