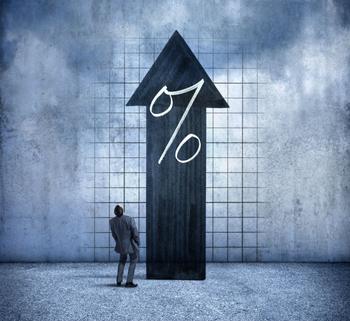 In case you hadn't noticed, inflation is on the rise.
The government reports the Consumer Price Index (CPI) for May rose 0.2 percent on the heels of a similar increase in April. Over the last 12 months, the inflation rate is 2.8 percent, with prices rising faster than incomes.
Costs for gasoline and shelter rose fastest during the month. The gasoline index was up 1.7 percent, even as some other energy costs went down. The overall energy index gained 0.9 percent in May.
The cost of putting a roof over your head, both through rents and purchase prices, rose 0.3 percent last month. Medical costs were also higher, rising 0.2 percent. The index tracking food prices was unchanged.
Incomes don't keep up
Consumers' average hourly earnings posted a small increase in May, rising 0.1 percent. This was mostly due to an increase in the real hourly earnings, combined with an unchanged average work week.
The costs of some things went down in May, but most are not things consumers purchase every month. For example, household furnishings and used cars and trucks cost less in May. Prices for clothing, recreation, and personal care were the same as April.
While the food index was unchanged in May, food inflation over the last 12 months is running at 2.7 percent. Consumers got some relief last month when they purchased food to prepare at home -- including, meat, poultry, fish, and eggs, which dropped 0.7 percent.
Meanwhile, the index for nonalcoholic beverages rose 0.4 percent last month, with cereal and bakery products prices were essentially unchanged.
The latest inflation numbers come as the Federal Reserve's Open Market Committee begins a two-day meeting in Washington, at which it will consider whether to hike the discount rate again. The consensus among economists is a June rate hike is almost a certainty, and that the May inflation numbers have done nothing to change the equation.