---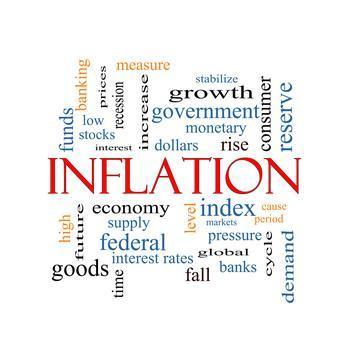 The Department of Labor's (DOL) Consumer Price Index (CPI) posted its smallest advance since last July -- rising just 0.1% in February. That put the gain over the last 12 months at 2.7%.
The slight monthly increase came as gasoline costs fell, partially offsetting increases in other categories including food, housing, and recreation.
Energy down, food on the rise
Energy prices fell 1.0%, in February, its first decline since last July, with gasoline costs down 3.0%. Other major components were up, with natural gas rising 1.5% and electricity increasing 0.8% -- its first advance in four months. Over the past year, energy costs are up 15.2% with all of its major components rising.
Food costs were up 0.2% following January's 0.1% increase. Grocery prices, or food at home, rose 0.3% -- the sharpest advance since June 2015. Four of the six major grocery store food groups were higher: nonalcoholic beverages (+1.5%), dairy and related products (+0.8%), fruits and vegetables (+0.7%), and meats, poultry, fish & eggs (+0.2%). Cereals and bakery products and other food at home both fell 0.4%. Over the last 12 months, grocery prices are down 1.7%.
Food away from home (restaurant prices) rose 0.2% last month after an increase of 0.4% in January. Over the last 12 months, food away from home is up 2.4%, leaving the overall price of food unchanged.
Core inflation
Prices for all items, excluding the volatile food and energy categories, were up 0.2% in February, with the costs of housing, recreation, clothing, airline fares, motor vehicle insurance, education, and medical care among those that increased. Decliners included communication, used cars & trucks, new vehicles, and household furnishings and operations.
For the 12 months ending in February, this "core" rate of inflation was up 2.2% -- the 15th straight month it's been in the range of 2.1-2.3 percent. 
The complete report is available on the DOL website.
---