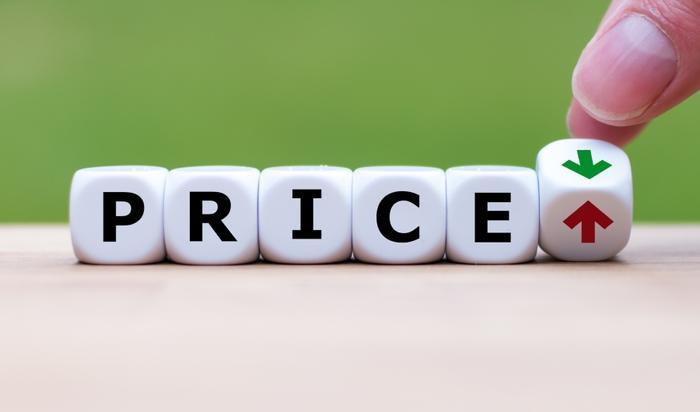 The Labor Department reports that its Consumer Price Index (CPI), a measure of prices at the retail level, recorded a sharp drop in April, admittedly not a typical month with most of the country shut down.
The CPI fell 0.8 percent, the largest monthly decline since December 2008, when the country was feeling the full shock of the financial crisis. While that might sound like good news for consumers, it wasn't.
The biggest decline was in the price of gasoline, which plunged 20 percent. The price of clothing, car insurance, airline fares, and lodging away from home all fell sharply as well. In other words, a lot of the things consumers weren't buying last month were a lot cheaper.
But people were buying food, and the price of that soared. The index for food prepared at home posted its largest monthly increase since February 1974, rising 2.6 percent. Costs were driven by shortages in the supply chain that boosted costs, primarily for meat and produce.
Food prices were 1.5 percent higher
The food component of the CPI rose 1.5 percent in April following a 0.3 percent increase in
March. The increase was broad-based, with all six major grocery store food groups increasing at least 1.5 percent over the month. 
Consumers saw the biggest price increases for products like meats, poultry, fish, and eggs. Those items increased the most, rising 4.3 percent. Eggs were 16 percent more expensive than a year ago.
Even cereals and bakery products were more expensive last month, increasing in price by nearly 3 percent -- the largest monthly increase on record. Even though farmers were forced to pour out milk they couldn't sell, consumers paid 1.5 percent more for dairy products last month. Fruits and vegetables increased in price by the same amount.
Restaurant prices remained stable
Food purchased at restaurants -- limited to takeout and delivery during April -- rose at a much slower rate -- 1.5 percent. Restaurants saw their overall volume decline due to closed dining rooms and therefore had almost no room to increase prices.
The Labor Department provides price data that removes food and energy prices, since both tend to be volatile on a month-to-month basis. But even after removing those two factors, the CPI plunged 0.4 percent.
Car insurance costs declined 7.2 percent as major carriers provided rebates to policyholders because of the dramatic drop in traffic accidents. Because almost no one was flying, airlines cut fares by 15.2 percent. Both were the largest monthly declines on record.