---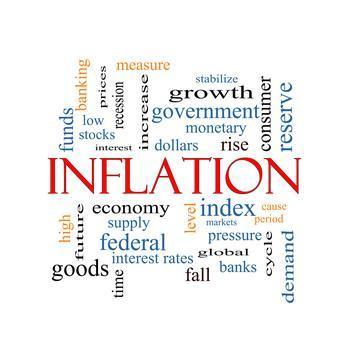 A 3.0% spike in the cost of gasoline sent consumer prices higher last month.
The Bureau of Labor Statistics (BLS) reports the December Consumer Price Index (CPI) rose 0.3% and is up 2.1% for all of 2016.
Energy and food
Energy costs shot up 1.5% in December -- the fourth straight increase -- led by a 3.0% increase in the price of gasoline. Electricity was unchanged and the price of natural gas dipped 0.4%, its second straight decline following four months of increases.
Food prices were unchanged, with grocery store prices falling 0.2% -- the eighth consecutive decline. Four of the six major grocery store food groups fell in December: fruits and vegetables (-1.1%); meats, poultry, fish, and eggs (-0.4%); nonalcoholic beverages (- 0.3%); and cereals and bakery products (-0.1%). Dairy and related products rose 0.4% while other food at home was up 0.3%). Food away from home, or restaurant prices, were up 0.2%.
The "core" rate of inflation, which excludes the volatile food and energy categories, was up 0.2% in December and up 2.2% for all of 2016.
In December, housing costs were up 0.3%, car insurance prices jumped 0.8%, medical care rose 0.2%, and airline fares shot up 1.9%.
The complete report is available on the BLS website.
---