---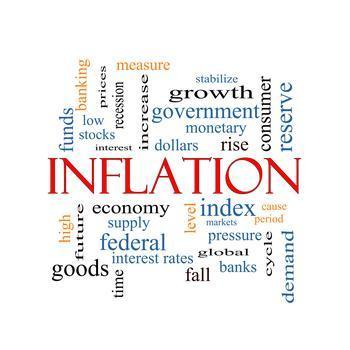 The cost of living rose in June for a fourth consecutive month.
According to the Department of Labor (DOL), the Consumer Price Index (CPI) increased at a seasonally adjusted annual rate of 0.2% largely on the strength of a jump in gasoline prices. For the last 12 months, prices are up 1.0%.
Energy prices were up 1.3% -- the fourth straight increase, although they're down 9.4% over the past year.
The big factor in the June increase was a surge of 3.3% in the cost of both gasoline and fuel oil. Meanwhile, electricity prices fell 0.5% and natural gas dipped 0.4%.
Food prices fall
The cost of food slipped 0.1% on top of a decline of 0.2% in May. Four of the six major grocery store food groups were lower: meats, poultry, fish, and eggs (-0.7%), nonalcoholic beverages (-0.7%) -- its largest decline since May 2013 -- dairy and related products (-0.3%), and fruits and vegetables (-0.1%) percent.
Over the past year, what's known as the food at home category is off 1.3%, its largest 12-month decline since February 2010.
Core inflation
The "core rate" of inflation, which strips out the volatile food and energy sectors, was up 0.2% in June. The cost of shelter led the way with a gain of 0.3%, with medical care, education, airline fares, motor vehicle insurance, and recreation also rising. On the other hand, prices for used cars and trucks, apparel, communication, and household furnishings and operations were lower.
For the 12 months ending in June, the core rate of inflation was up 1.0% -- the same increase as for the 12 months ending in May, but well below the 1.7% average annual increase over the past 10 years.
The complete June CPI report is available on the DOL website.
---