---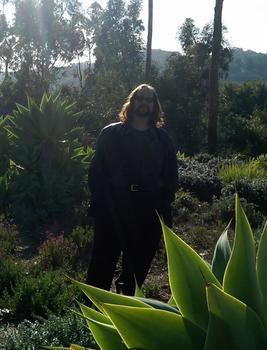 A new series of awards recognizing outstanding reporting of consumer issues launches this year, a joint project of the Media Policy Center, ConsumerAffairs, and Woodbury University.
Awards will be given for the best reporting in five major categories: print, the internet, radio, television and magazines.
The overall winner will also receive the Martin H. Bosworth Award for Outstanding Consumer Reporting. The award is named for the late managing editor of ConsumerAffairs, a consumer news and information center now in its 16th year. Bosworth was 35 when he died at his Los Angeles home in 2010 of a circulatory disorder.
"Martin was a tireless and fearless crusader for the everyday consumer. His outstanding work benefited millions of individuals and lives on to this day in ConsumerAffairs' reporting and consumer empowerment efforts," said James R. Hood, the site's founder and editor. "He was a big guy with a big voice and consumers lost a real champion when he was taken from us long before his time."
One of the first peer review sites on the Web, ConsumerAffairs, founded in 1998, publishes consumer reviews that empower consumers to collaboratively find the products and services that best suit their needs and helps them identify shoddy practices and outright scams. Its news reports deal with automotive, personal finance, health, travel and other consumer issues.
The Media Policy Center addresses issues of social welfare, public policy, education, the environment, and health care. Its primary goal, through media, is to inform, challenge, and ultimately engage a responsive citizenry and to encourage full and meaningful debate and participation across the political, social, and economic spectrum.
Dr. Edward Clift, Dean of the School of Media Culture & Design will be representing Woodbury in this new enterprise. "We are excited to be working with Jim Hood and the team at MPC," said Dean Clift.
This is the second project to come from Woodbury's new alliance with the Media Policy Center. The School of Media Culture & Design is also partnering with MPC in a new Masters graduate program, Media for Social Justice set to begin in September 2014.
The University seeks to transform its students into liberally educated professionals and socially responsible citizens by integrating transdisciplinarity, design thinking, entrepreneurship, and civic engagement into all programs. Woodbury achieves academic excellence by creating external partnerships, implementing effective internal processes, and ensuring quality in all programs and services.
Award competition entries must be submitted by April 15. An entry form is available at www.mpcawards.org.
---