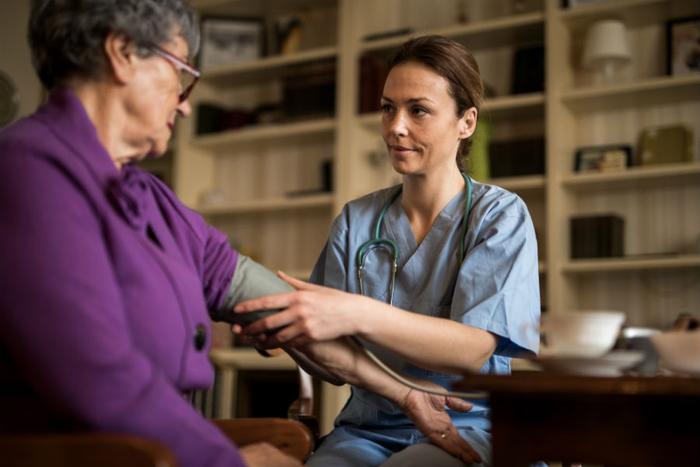 A lawsuit filed by 20 states could have a huge impact on the millions of consumers who still have health insurance under the Affordable Care Act (ACA), also known as Obamacare.
While Congress has been unsuccessful in its attempts to repeal the law, the Trump administration has taken steps to dismantle parts of it.
The tax cut passed by Congress in December removed the fine associated with the individual mandate, the requirement that everyone have health insurance. That led to the lawsuit, currently making its way through the courts.
The states claim that ACA is now unconstitutional, since the Supreme Court upheld the law only because it said the individual mandate penalty was a tax. Now that the penalty is not being imposed, the states say the individual mandate -- forcing consumers to purchase something the might or might not want -- is unconstitutional.
But the government estimates nearly 9 million consumers are covered by an ACA policy, even though the law has been weakened and insurance premiums have skyrocketed.
In many cases, policyholders can't get insurance through their employers or couldn't afford health insurance before ACA was passed.
Preexisting condition protection at stake
Many who could afford policies were denied coverage because they had preexisting conditions. Under ACA, insurance companies can't deny coverage because of a preexisting condition, but public health advocates now worry that protection is in the crosshairs.
The National Patient Advocate Foundation (NPAF) says the Trump Administration's support of the states' lawsuit is worrisome.
"The Administration's decision to oppose existing federal law imperils millions of patients nationwide," said the group's CEO, Alan Balch. "Not only does it bring back uncertainty to individuals' lives, it also destabilizes the entire marketplace, driving up costs for everyone."
Balch says if the states win in their court battle to overturn the ACA, consumers will return to the time when health insurance was unaffordable -- and for millions of people with a preexisting condition, such as diabetes or high blood pressure, unattainable.
Back to the past
"By allowing insurers to discriminate against people with preexisting conditions, the Administration will thrust millions of Americans back into that life," Balch said.
As the states' lawsuit awaits action by the courts, the Trump administration continues to whittle away at the law, which it has vowed to abolish. This month it all but eliminated advertising to encourage enrollment. It also cut funding for "navigators," people to help consumers select the right policy, by 40 percent.
It also cut $10 billion in "risk adjustment" payments to health insurance companies that provide policies to the sickest customers.