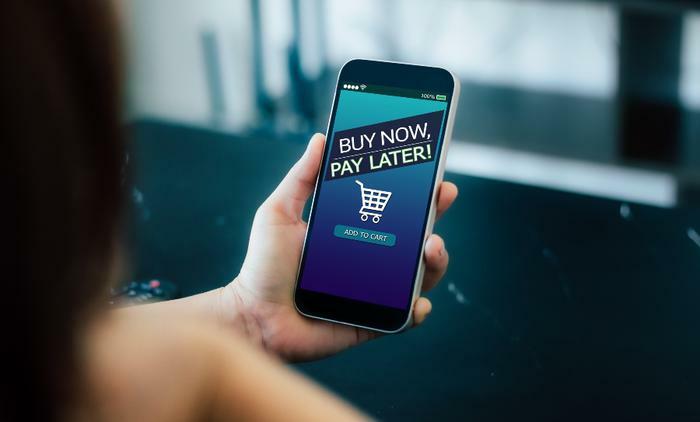 When buy now, pay later (BNPL) services first appeared in the marketplace, many people praised them as a solution to mounting high-interest credit card debt. But now, at least 77 consumer and community groups are raising serious concerns.
The groups have signed a comment letter to the Consumer Financial Protection Bureau (CFPB) and are asking it to provide oversight and regulation of these products. The letter warns that BNPL is contributing to an explosion in consumer debt.
"BNPL products have largely evaded oversight by federal and state regulators," the groups stated. "Although these products could have a place in meeting consumer needs if they operate as promised, they pose a risk to consumers and should be covered by basic consumer protections." 
How BNPL works
The theory behind BNPL is simple. Instead of putting a purchase on a credit card, adding to a high-interest balance, a consumer uses a BNPL app to finance the purchase. The consumer pays 25% as a down payment and makes three more payments every two weeks until the purchase is paid off.
But the consumer groups claim it isn't working out that way for many BNPL users. The groups claim that within the industry, there is a lack of meaningful underwriting to determine if the consumer can afford the purchase.
In the letter to the CFPB, the consumer groups claim that some BNPL services have hidden fees and no clear disclosures. In short, the groups point out that debt is debt, and when consumers take on more than they can handle, they get in trouble.
"Marketing of Buy-Now-Pay-Later credit is enticing, with promises of instant approval and no impact on a consumer's credit," said the groups in the letter. "However, many providers are not conducting meaningful underwriting to assess a borrower's ability to repay, allowing consumers to accumulate unaffordable amounts of debt." 
Falling behind on payments
A September 2021, survey by Credit Karma found that 44% of Americans had used a BNPL plan. Of those consumers, 34% said they have fallen behind on payments.
Those missed payments have had significant consequences. Of those who admitted to having missed at least one payment, 72% said they believe their credit score declined as a result. Nearly a third said they experienced "significant" declines in their credit score.
ConsumerAffairs' research team has reviewed the growing field of BNPL apps and identified a few of the top competitors. Commonly praised characteristics include a good online reputation, rate transparency, and a generous availability of services.
Some BNPL apps also don't charge interest and set spending limits for users, based on their credit history. For example, Sezzle does a soft credit pull to determine if you qualify, so applying doesn't affect your credit score.