---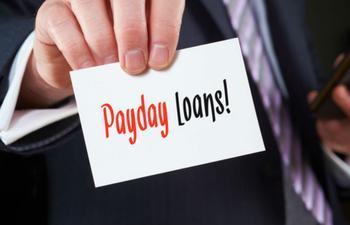 A group of public interest groups, while generally applauding proposed federal rules to rein in payday lending, say the proposed rules should not be watered down.
After analyzing the Consumer Financial Protection Bureau's (CFPB) proposed rule to limit payday and car title lending, the groups have issued a detailed critique, saying there are loopholes that would allow some lenders to continue making harmful loans with business as usual.
The groups include the Center for Responsible Lending, the National Consumer Law Center, U.S. PIRG, and others.
Common sense principal
The groups say they are in favor of what they call the CFPB's "common sense principle" that lenders must determine whether a potential borrower has the ability to pay back the loan before agreeing to lend any money.
The purpose is to make sure that once the loan becomes due in two weeks, the borrower doesn't have to take another loan to pay it back.
The groups say that significant change would do three things:
It will make sure loans are affordable at the outset and do not set borrowers up for failure.
It will protect consumers in states without payday lending from industry efforts to roll back important interest rate caps.
It will create a level playing field for payday lenders, online lenders, and banks alike.
Problem with exemptions
So far, so good the groups say. But they have a problem with some exemptions that have been proposed to this standard. They say those exemptions would allow payday and car title lenders to continue making predatory loans that trap consumers in a a cycle of debt.
The groups also cite new CFPB data that they say shows borrowers who get payday loans without proving they have the ability to repay default at high rates. In some cases, they say the default rates were as high as 40%.
"A 40% failure rate for products such as cars, electronics, or others would not be considered safe, and the same is true here," the groups said in a statement emailed to ConsumerAffairs. "And the default rate is only the tip of the iceberg, leaving out loans that trigger overdraft fees and difficulty meeting other expenses."
The groups also worry that exemptions approved by a federal agency would undermine the efforts of several states to crack down on predatory lending. There are 14 states, as well as the District of Columbia, where a cap on interest makes payday lending unprofitable.
In short, the groups say there would be no exemptions to the "ability to repay" standard in the final rule. The public can comment on the proposed rule before September 14.
---