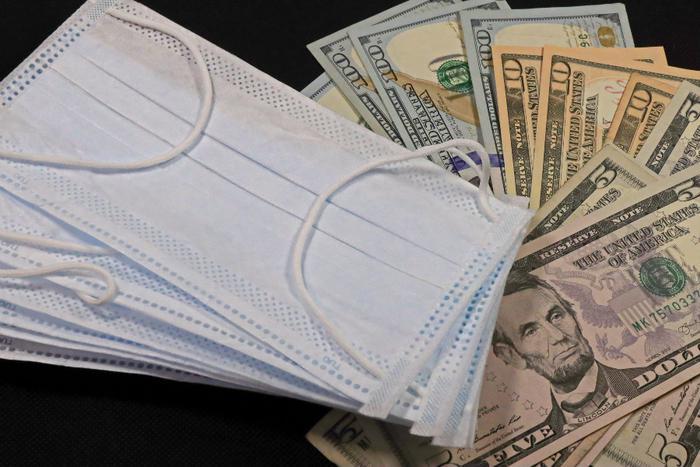 In separate reports this week, two consumer watchdog groups said Amazon and third-party sellers on its platform are still inflating prices of essential products.
In the early days of the pandemic, many consumers complained that some Amazon merchants were selling hand sanitizer and paper towels at more than 10 times the prices they were charging in January. Researchers for Public Citizen and the U.S. Public Interest Research Group (USPIRG) say six months later the practice continues. They say consumers shopping for these items need to consult more than one online platform to find the best price.
"There is no place for price gouging on Amazon and that's why our teams are monitoring our store 24/7 and have already removed over a million offers for attempted price gouging," an Amazon spokesperson said in a statement.
Face masks, toilet paper, and soap
Amazon has published its pricing policy online and previously pointed out that it has suspended approximately 4,000 third-party merchants for violating its pricing policies, suggesting that the issue is being resolved.
But the two groups insist they have found evidence to the contrary. Public Citizen reports finding inflated prices for the last six months on things like face masks, toilet paper, and antibacterial soap that have been marked up as much as 1000 percent. It says the overpriced items included those labeled as "sold by Amazon," as well as items sold by third-party merchants.
"Amazon has fundamentally misled the public, law enforcement and policymakers about price increases during the pandemic," said Alex Harman, competition policy advocate for Public Citizen and author of the report. "Amazon has publicly blamed third-party sellers for price increases while continuing to raise prices on its own products and allowing those sellers to increase their prices."
Harman said the report underscores the need for a federal price-gouging law and for Amazon to "implement major reforms to its pricing and product listing practices." Amazon, itself, voiced support for federal price-gouging legislation earlier this year.
Examples
Public Citizen listed these items, marketed over the last six months, as examples of price gouging:
A pack of 50 disposable face masks increased by 1,000 percent

Dial liquid antibacterial hand soap increased by 470 percent

A pack of 100 disposable hand gloves increased by 336 percent

A pack of eight 1000-sheet toilet paper rolls increased by 528 percent

A pack of eight Brawny paper towels increased by 303 percent

A five-pound eight-pack of Pillsbury unbleached flour increased by 425 percent

A one-pound box of Domino powdered sugar increased by 520 percent

A 6.5-ounce pack of Clabber Girl corn starch increased by 1,010 percent
The USPIRG report looked at 10 staple products found on many shopping lists during the COVID-19 pandemic. The list specifically included hand sanitizers, disinfectant wipes, and digital thermometers. 
"Of these items, options from Amazon were two to fourteen times more expensive than the identical products sold at other retailers," the authors wrote.