---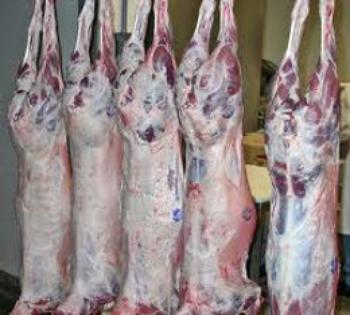 Consumer groups want the U.S. Department of Agriculture to ban meat and poultry products from Brazil following an investigation that found widespread corruption and unsanitary practices there, but the USDA has so far refused to do so.
The Safe Food Coalition said many U.S. trading partners have already implemented total or partial bans, including Canada, Mexico, the European Union, Japan, South Africa, Saudi Arabia, Hong Kong, and Uruguay.
Unsavory practices uncovered by the probe include company officials dictating the placement of health inspectors, health certificates being falsified, the use of cancer-causing chemicals to disguise rotting meat, and the shipment of contaminated meat to Europe.
Instead of banning Brazilian meat until conditions improve, the USDA has elected to re-inspect shipments of Brazilian beef and subject them to more rigorous pathogen testing. These half-measures "will expose American consumers to unnecessary risks, and American taxpayers to unnecessary costs," the coalition said.
May be too late
Safe Food Coalition members worry that U.S. officials will not adequately review whether Brazil's food safety inspection system is actually "equivalent" until it is too late. They're urging the Administration to take action before American consumers begin getting sick.
The Safe Food Coalition is made up of consumer, public health, and victim groups who work on issues related to food, and organizations representing labor in the food industry.
---