---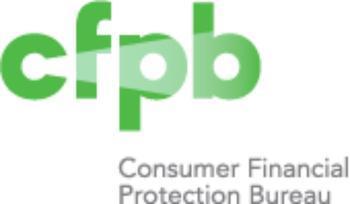 The Consumer Financial Protection Bureau (CFPB) is still standing after a federal appeals court reduced the power of its director and ruled that the way it is structured is unconstitutional.
But the District of Columbia Circuit of the U.S. Court of Appeals denied a plaintiff's request to shut the agency down.
The ruling came in the appeal of a $109 million fine levied by CFPB against a New Jersey mortgage servicing company. The company appealed, claiming the agency, established by Dodd-Frank financial reform legislation in the wake of the financial crisis, was unconstitutional.
The mortgage company's lawyers argued that the establishing legislation gave the agency's director too much power, which was increased by the fact that the director can only be removed by the President, and for cause. In this case, the plaintiff's attorney claimed CFPB Director Richard Cordray "ran roughshod over clear provisions of federal law."
The appeals court agreed with the mortgage company and overturned the fine. However, it stopped short of disbanding the agency.
Changes to director's status
Instead, it basically ordered a change to the director's status. Henceforth, he or she may be dismissed by the President for any reason.
"The CFPB therefore will continue to operate and to perform its many duties, but will do so as an executive agency akin to other executive agencies headed by a single person, such as the Department of Justice or the Department of the Treasury," the court ruled.
The ruling, while at first appearing to be a setback for the agency, could prove to be an advantage in the long run, blunting Republican efforts to dismantle it. Republicans have complained that the agency director is not accountable and the court essentially agreed, but it found a way to rectify the matter without killing the agency or altering its mission.
But many consumer advocates are clearly worried, Liz Ryan Murray, Policy Director of the People's Action Institute, issued a statement accusing the court of "joining the assault" on the CFPB. And Americans for Financial Reform said it is disappionted in the ruling, saying it reduces the agency's independence.
Democrats have staunchly defended CFPB as a check on abusive financial industry practices. They point out that it was among the agencies exposing the fraudulent activity at Wells Fargo, which was setting up checking and credit card accounts in customers' names without their permission.
Thanks
Keep an eye on your inbox, the lastest consumer news is on it's way!
Unsubscribe easily whenever you want
---