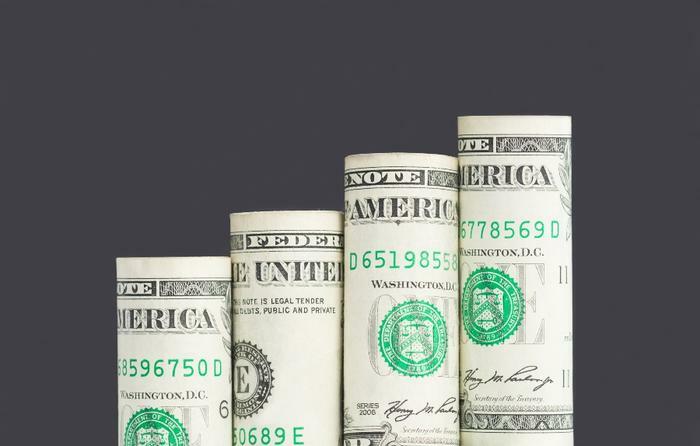 As inflation rose in the second quarter, so did consumer debt. The New York Federal Reserve reports that total household debt rose by $312 billion, or 2%, to reach $16.15 trillion.
That number includes mortgages, which increased by $207 billion and stood at $11.39 trillion as of June 30. More concerning was the growth in credit card debt.
The Fed's report shows that balances recorded their biggest year-over-year percentage increase in more than twenty years. With inflation increasing each month, consumers may have been spending more but not getting as much for their money. For example, the average price of gasoline hit a record high of $5.01 a gallon during the second quarter.
So far, consumers appear to be able to handle the increase in debt. The Fed report shows that transitions into delinquency ticked up but remained very low when compared to historical levels.
Renters facing hardships
While some consumers aren't feeling the impact of rising debt, a report from Bank of America suggests consumers who rent their homes are facing rising economic pressure -- not just from inflation but also from a sharp increase in the average rent. Bank of America's internal data suggests that median rent payments increased by 7.4% year-over-year in July. 
According to internal Bank of America data, all income groups are feeling the impact of higher rents. The biggest increase in rent was among households with income between $51,000-150,000.
Younger consumers appear to be getting squeezed the most by higher rent inflation. The median payment was up 16% year-over-year in July for Gen Z. That compares to just 3% for baby boomers.
Reasons for optimism
The study's authors say there are some reasons to remain positive about consumers' ability to deal with inflation. They point out that gas prices declined in July and are still lower this month. At the same time, households are still socking cash away in savings accounts, with the savings rate still high and borrowing at normal levels.
Like the report from the New York Fed, Bank of America noted that credit card spending per household increased by 5.3% year-over-year but was down from 5.7% in June.  
"With U.S. Consumer Price Index (CPI) inflation at 9.1% in June and Personal Consumer Expenditure (PCE) inflation at 6.8%, it appears 'real (inflation-adjusted) spending' continues to be under pressure," the authors wrote.