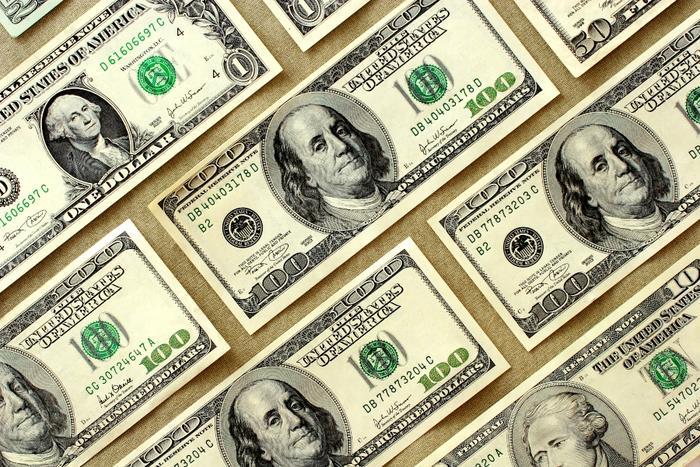 Consumers took on more debt in the fourth quarter of last year, a sign of rising incomes and growing confidence. 
In its quarterly report, the Federal Reserve Bank of New York put total household debt at a record $14.15 trillion at the end of 2019, an increase of $193 billion.
The Fed says loan balances have been on the rise for the last five years and are now higher than their previous peak -- which occurred just before the start of the financial crisis in the third quarter of 2008. Overall debt is now 26.8 percent higher than the recent low in the second quarter of 2013.
A lot of the fourth quarter increase came from people buying homes. The Fed report shows balances on mortgages rose by $120 billion from the previous quarter to reach $9.56 trillion. 
Interestingly, the amount consumers who owe on home equity lines of credit (HELOC) went down, continuing a 10-year trend. HELOCs have especially fallen out of favor after the 2017 tax law, which removed the interest deduction on these loans. Consumers now owe $390 billion on what are essentially second mortgages on their primary homes.
Non-housing debt also rose
Non-housing debt rose by $79 billion in the fourth quarter, with all forms of these loan balances increasing. Consumers increased what they owe on auto loans by $16 billion, credit card balances rose by $46 billion, and the amount owed on student loans increased by $10 billion.
"Note that the large increase in credit card balances reflects, in part, a shifting of balances across debt types as portfolios have shifted among lenders," the authors of the Fed report wrote. 
The report shows new lending was strong in the fourth quarter, especially among mortgage lenders. New mortgages, including purchases and refinanced loans, totaled $752 billion, a big jump from the $528 billion in the third quarter and the highest volume in originations since the end of 2005. 
Rising credit limits
Credit card companies increased cardholders' credit limited by $96 billion, but, overall, lenders didn't loosen credit standards to increase the amount of credit they extended. In fact, they tightened them.
The median credit score of new mortgages rose to 770, a 5 point increase from the third quarter, reflecting higher share of refinances. 
The Fed says auto lenders tightened underwriting standards, with a four-point increase in the median originating credit score. The volume of subprime auto originations was $31 billion, a level on par with the last several years. 
One important point -- the Fed says consumers appeared to be able to handle the increase in household debt. Delinquency rates were mostly unchanged in the fourth quarter, with only 4.7 percent of consumer debt in some stage of delinquency. That's down 0.1 percent from the third quarter.