---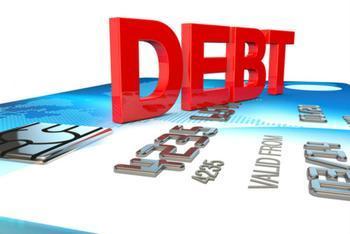 Consumers defaulted on debts at a slightly higher rate across a wide range of loan types in December, according to the S&P/Experian Consumer Credit Default Indices.
The data provides a comprehensive barometer of how consumers are doing with their debts. Overall, the composite rate was up two basis points month-over-month at 0.89% in December.
Broken down, here's what it showed: the credit card default rate was 2.95%, up 14 basis points; auto loan defaults came in at 1.03%, up three basis points; and the first mortgage default rate was 0.71%, up one basis point.
What does it mean? For one thing, the default rates in all categories are still very low. On the other hand, they are all moving in the wrong direction. David Blitzer, managing director and chairman of the Index Committee at S&P Dow Jones Indices, isn't worried.
Default rates are at a low level
"National average consumer credit default rates continue at low levels in an improving economy," he said. "Auto and light truck sales were up each month since August as automobile consumer credit defaults held steady. Bank card sector defaults ticked up slightly in the last two months, reversing five months of flat to down reports. This may reflect rising retail since the spring and larger consumer credit extensions in October and November."
In other words, as more consumers buy things with credit, the odds increase that a few will not be able to keep up with payments. Blitzer concedes that rising interest rates are likely to lead to a slightly larger default rate in the months ahead.
Geographic breakdown
The indices reveal a geographic element to credit defaults. Miami had the largest increase in defaults, rising nine basis points to 1.53%. Chicago, Dallas, and Los Angeles were up only slightly, all three at less than 1%.
Of all the major cities, New York was the only one that saw credit defaults go down, falling four basis points to 0.87%.
A report last month from the personal finance site WalletHub took a more alarmist view, reporting a trifecta of ominous stats. It reported consumers ran up a record $21.9 billion in new credit card debt in the third quarter, the largest increase since 2007; the second quarter of the year saw a record $34.4 billion in new credit card debt in the second quarter; and the first quarter of the year saw the smallest pay-down in credit card debt since 2008.
"So it is not a question of whether consumers are weakening financially, but rather how long this trend toward pre-recession habits will last and just how bad it will get," the authors wrote. "Unfortunately, the immediate forecast does not appear too bright."
Thanks
Keep an eye on your inbox, the lastest consumer news is on it's way!
Unsubscribe easily whenever you want
---