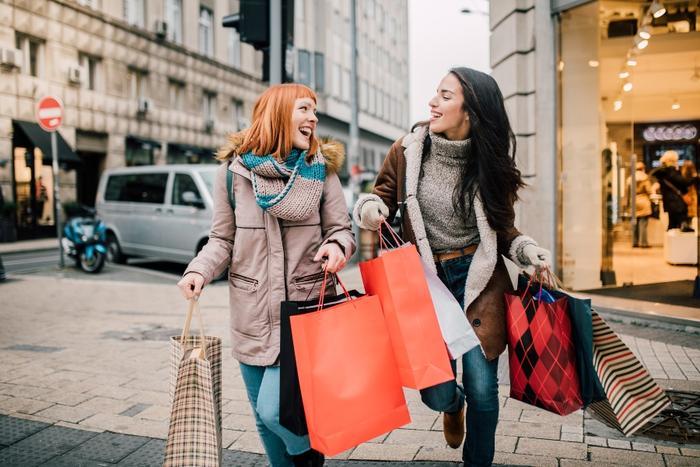 After dipping in November, consumer confidence has increased for two straight months. The Conference Board's Consumer Confidence Index rose nearly three points to 131.6 in January after a smaller increase in December.
The biggest boost to confidence came from consumers' feelings about their present situations.  Lynn Franco, the senior director of Economic Indicators at The Conference Board, says the back-to-back increases in confidence are the result of a robust job market.
"Optimism about the labor market should continue to support confidence in the short-term and, as a result, consumers will continue driving growth and prevent the economy from slowing in early 2020," she said.
Consumers who say jobs are "plentiful" increased from 46.5 percent to 49.0 percent in January. At the same time, those who believe jobs are "hard to get" declined from 13.0 percent to 11.6 percent.
Optimism on the part of consumers has driven the economy over the last year as business investment has declined. Consumers came through for the nation's retailers during the recent holiday shopping season after businesses feared a drop in sales because of the shorter shopping period.
But much of the increase came online. A late December report by Mastercard showed that U.S. online sales finished at record-high levels, growing by 18.8 percent over 2018. 
Optimistic start to 2020
Consumers' optimism has carried into 2020, as the latest Conference Board report shows an increasing number of consumers believe business conditions are improving. Those saying business conditions are "good" increased from 39.0 percent to 40.8 percent, while those claiming business conditions are "bad" decreased from 11.0 percent to 10.4 percent. 
There's no doubt that a low unemployment rate and rising average hourly earnings make consumers feel a little more secure in the short term, but what about the months ahead? The Conference Board survey suggests the good feelings could last a while longer.
The survey shows the proportion of consumers expecting more jobs in the months ahead increased from 15.5 percent to 17.2 percent. Those who expect fewer jobs declined from 13.9 percent to 13.4 percent. 
Regarding their short-term income prospects, the percentage of consumers expecting an improvement declined from 22.7 percent to 22.0 percent, while the proportion expecting a decrease was virtually unchanged at 7.7 percent.