---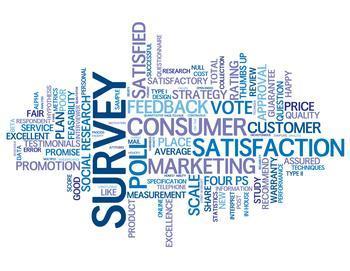 Another drop -- the second in as many months -- for consumer confidence.
The Conference Board reports its Consumer Confidence Index, fell to 92.6 in May from 94.7 a month earlier.
Both the Present Situation Index and the Expectations Index were lower, dropping from 117.1 to 112.9, and 79.7 to 79.0, respectively.
A large part of the decline was due to consumers rating current conditions less favorably than in April. In addition, "Expectations declined further," said Lynn Franco, director of Economic Indicators at The Conference Board, "as consumers remain cautious about the outlook for business and labor market conditions. Thus, they continue to expect little change in economic activity in the months ahead."
How they see it
Consumers' assessment of current conditions weakened in May, with the percentage seeing business conditions as "good" improving from 24.2% to 25.9%, but those saying business conditions are "bad" also increasing -- from 18.2% to 21.6%.
Consumers' appraisal of the labor market was less favorable. The proportion who think jobs are "plentiful" was virtually unchanged at 24.3%; however, those who say they are "hard to get" rose from 22.8% to 24.4%.
Consumers were less optimistic about the short-term outlook than last month. Those who expect business conditions to improve over the next six months rose from 13.8% to 15.1%, while those expecting them to worsen also rose -- from 10.8% to 11.6%.
The outlook for the labor market also was less favorable. Those anticipating more jobs in the months ahead was roughly the same at 12.8%; those anticipating fewer jobs jumped from 16.7% to 18.1%.
The proportion of consumers who see their incomes rising improved from 15.8% to 16.2%, while those expecting a reduction held at 12.4%.
The monthly Consumer Confidence Survey, based on a probability-design random sample, is conducted for The Conference Board by Nielsen, a provider of information and analytics around what consumers buy and watch. The cutoff date for the preliminary results was May 19.

Personal income, spending
The Commerce Department reports that personal income increased $69.8 billion, or 0.4% in April, while disposable personal income (DPI) -- what's left after personal current taxes -- rose $63.5 billion, or 0.5%.
Personal consumption expenditures (PCE), meanwhile, increased $119.2 billion, or 1.0%.
Compensation
Wages and salaries were up $38.6 billion, after rising $30.7 billion in March. With that, private wages and salaries increased $37.2 billion, and government wages and salaries increased $1.4 billion.
Personal outlays and saving
Personal outlays -- PCE, personal interest payments, and personal current transfer payments -- soared to $121.7 billion in April, compared with an increase of just $1.8 billion in March.
Personal saving -- DPI less personal outlays -- was down to $751.1 billion in April from $809.4  billion the month before. As a result, the personal saving rate -- personal saving as a percentage of disposable personal income -- dropped to 5.4%, from 5.9%.
The full report is on the Commerce Department website.
---