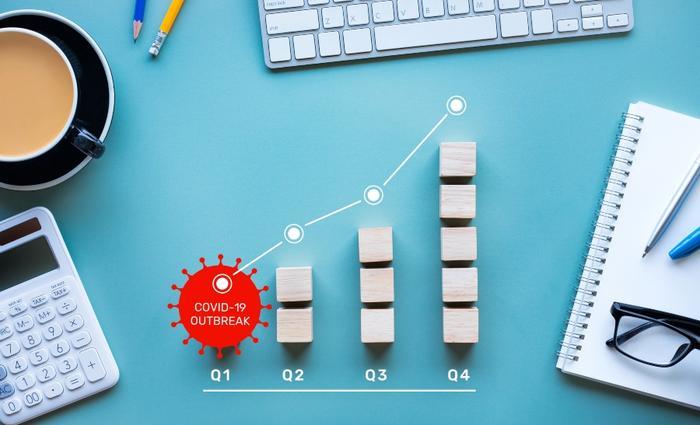 Consumers were significantly more confident in June, according to The Conference Board's Consumer Confidence Index. But after the coronavirus (COVID-19) shutdown, maybe "up" was the only place confidence could go.
After remaining virtually unchanged in May from April's dreary number, the index rose from 85.9 to 98.1. An index reading of 100 is considered the benchmark for a positive outlook. Consumers' assessment of the present situation showed the biggest improvement, rising nearly 18 points. The outlook for the short-term future increased from 97.6 in May to 106.0 in June.
The index is based on random consumer surveys conducted by Nielson, which asked about a variety of business, labor, and general economic trends.
While confidence improved last month, Lynn Franco, senior director of Economic Indicators at The Conference Board, says the index is far below its bull position in February, before the pandemic began to force an economic shutdown.
"The reopening of the economy and relative improvement in unemployment claims helped improve consumers' assessment of current conditions, but the Present Situation Index suggests that economic conditions remain weak," Franco said. 
Economic activity still low
While consumers appear to be less pessimistic about the short-term outlook, Franco says they don't appear to believe there will be a significant turnaround in economic activity.
"Faced with an uncertain and uneven path to recovery, and a potential COVID-19 resurgence, it's too soon to say that consumers have turned the corner and are ready to begin spending at pre-pandemic levels," she said.
A stock market rally shrugging off day-after-day of bad news could be one thing lifting people's spirits, especially if they have a stock portfolio or retirement accounts invested in stocks. But there have been plenty of unpleasant reality checks, including the government's report this week that nearly half of Americans don't have a job.
Less pessimistic
Perhaps the best you can say is that consumers' short-term outlook was less pessimistic in June. The percentage of consumers expecting business conditions will get better over the next six months was virtually unchanged at 42.6 percent. At the same time, there was a marked drop in consumers who expect things to get worse.
The June survey also uncovered an element of realism. Few are expecting a sharp bounce-back the way Wall Street may be envisioning it. 
But when it comes to their short-term income prospects, the percentage of consumers expecting an increase improved from 14.6 percent to 15.1 percent, while the proportion expecting a decrease declined from 15.4 percent to 14.4 percent.