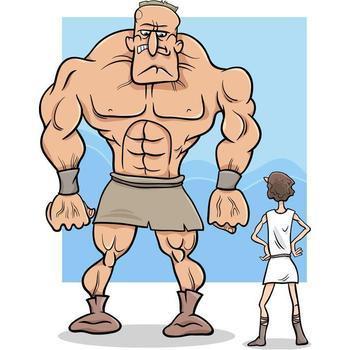 Arbitration clauses imposed by banks and credit card companies have in recent years blocked consumers from pursuing their day in court through class actions and other legal means. Today the Consumer Financial Protection Bureau took steps to restore consumers' rights.
It issued a rule that bans companies from using the aribtration clauses to deny consumers their day in court through class actions, lawsuits that represent large groups of people with the same problem.
"Arbitration clauses in contracts for products like bank accounts and credit cards make it nearly impossible for people to take companies to court when things go wrong," said CFPB Director Richard Cordray. "These clauses allow companies to avoid accountability by blocking group lawsuits and forcing people to go it alone or give up. Our new rule will stop companies from sidestepping the courts and ensure that people who are harmed together can take action together."
Consumer groups hailed the action, saying that "fine print" clauses have for too long deprived consumers of their rights.
"Rip-off clauses"
"Rip-off clauses in the fine print of consumer contracts may be the single most important way that big banks and financial companies have escaped accountability for cheating, conning, fleecing, defrauding and plundering consumers," said Robert Weissman, president of Public Citizen.
"If consumers can't join together to hold banks accountable through class-action lawsuits, then the banks' appetite for swindling will know no bounds, as we have seen repeatedly. Today's action by the CFPB is of paramount importance."
While the arbitration clauses can block any lawsuit, companies almost exclusively use them to block class action lawsuits, the CFPB noted. With class action lawsuits, a few consumers can pursue relief on behalf of everyone who has been harmed by a company's practices.
Lisa Donner, executive director of Americans for Financial Reform, said corporations have used arbitration clauses as a "get-out-of-jail-free card for lawbreakers."  
"The consumer agency's rule will stop Wall Street and predatory lenders from ripping people off with impunity, and make markets fairer and safer for ordinary Americans," Donner said. She cited Wells Fargo's use of aribtration clauses, which allegedly enabled the bank to hide its misconduct for years. 
"Ignored its own research"
Financial interests were less pleased. 
"We are disappointed the CFPB has ignored its own research and gone forth with a rule which will not only harm the prepaid industry, but will more critically deprive consumers of an efficient, inexpensive, and convenient manner to resolve disputes," said Brian Tate, CEO of the Network Branded Prepaid Card Association. 
"According to the bureau's own research, arbitration has proven to be a faster and more affordable alternative to class action litigation, which doesn't always benefit consumers and is not always available for all claims," Tate said.
The CFPB, however, said that nearly all mandatory arbitration clauses force each harmed consumer to pursue individual claims against the company, no matter how many consumers are injured by the same conduct. But individual consumers almost never spend the time or money to pursue formal claims when the amounts at stake are small, the bureau said.
The CFPB cited its study released in March 2015 which found that credit card issuers representing more than half of all credit card debt and banks representing 44 percent of insured deposits used mandatory arbitration clauses. Yet three out of four consumers the Bureau surveyed did not know whether their credit card agreement had an arbitration clause.
The 2015 study also found that the arbitration clauses:
Deny consumers their day in court: The study showed that few consumers ever bring – or consider bringing – individual actions against their financial service providers either in court or in arbitration. Only about 2 percent of consumers with credit cards surveyed said they would consult an attorney or consider formal legal action to resolve a small-dollar dispute. As a result, the real effect of mandatory arbitration clauses is to insulate companies from most legal proceedings altogether.
Avoid paying out big refunds: Individual actions get less overall relief for consumers than group lawsuits because companies do not have to provide relief to everyone harmed. According to the study, group lawsuits succeed in bringing hundreds of millions of dollars in relief to millions of consumers each year.
Continue harmful practices: Individual actions might recoup previous individual losses, but they do nothing to stop the harm from happening again or to others. Resolving group lawsuits often requires companies to not only pay everyone back, but also change their conduct moving forward.
Public Citizen's Weissman said politicians should take note of today's action and support it.
"Elected officials from both major parties – almost all of whom have condemned the Wells Fargo and other egregious financial abuses – should embrace [the CFPB rule]. Those who denounce it should prepare to face the wrath of consumers fed up with widespread financial scams and shams."