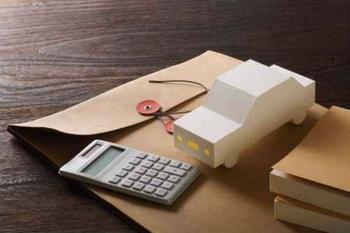 Economists who say there isn't much inflation in the U.S. economy probably haven't shopped for a car lately.
The average transaction cost on a new car is now north of $35,000 and used car prices keep going up as well.
The latest State of the Automotive Finance Market report from Experian shows the amounts consumers are financing on new and used car purchases has hit a record high. As a result, buyers are extending the loan payback times to reduce monthly payments.
In the last quarter of last year, the average loan amount for a new vehicle rose to a record high of $30,621. For used vehicles, the average amount financed was $19,329, up from $18,850 in the same period of 2015.
73 to 84 month loans
To keep monthly payments within their budgets, nearly a third of new car buyers opted for loans of 73 to 84 months. In the used car segment, more than 19% of buyers went for loans that long.
"With the average loan amount for new and used vehicles hitting all-time highs, we are seeing the need for affordability drive consumer purchasing behavior," said Melinda Zabritski, Experian's senior director of automotive finance. "Our latest research shows an $11,000 gap between the average loan amount on a new and used vehicle — the widest we have ever seen. This upward trend is causing many consumers to find alternative methods like extending loan terms, getting a short-term lease or opting for a used vehicle to get what they want while staying within their monthly budget."
All of this is being done to make the monthly payments fit into a buyer's budget, but personal finance experts might point out that fitting the payment into monthly cash flow doesn't necessarily make the car "affordable." In fact, if it takes seven years to pay off a new car, it might be argued the car is not affordable.
20/4/10 rule
Here's a simple test called the 20/4/10 rule, which determines whether the vehicle you are considering is really affordable.
The 20 part is the down payment. The price should be low enough that you can afford to make a 20% down payment.
Next, you should be able to afford the monthly payment by financing it for no more than four years -- not six or seven.
Finally, the monthly payment and insurance should not exceed 10% of your monthly income.
Applying that formula to a new car costing $35,000, a consumer should be prepared to put $7,000 down, leaving a balance of $28,000. At 2.5% interest, the monthly payment for four years is $614.
How does that fit into your monthly budget?