---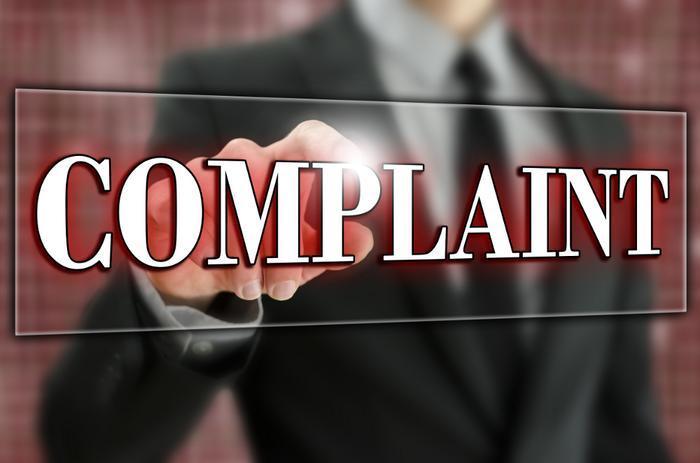 Feel like venting about a product, the service you get or the way you're being treated? You have a lot of company.
The volume of complaints received by the Consumer Financial Protection Bureau www.consumerfinance.gov (CFPB) in 2013 nearly doubled from 2012.
"Consumer complaints have become central to the work of this agency. They enable us to listen to, and amplify, the concerns of any American who wants to be heard," said CFPB Director Richard Cordray in unveiling the Consumer Response Annual Report. "They are also our compass. They make a difference by informing our work and helping us identify and prioritize problems for potential action."
A steady increase
The agency began consumer response operations when it opened its doors in 2011, accepting complaints about credit cards. It expanded its complaint handling in 2012 to include complaints about mortgages, bank accounts and services, private student loans, vehicle and other consumer loans, and credit reporting. Last year, it began taking complaints on money transfers, debt collection, and payday loans.
The 2013 report covers the 163,700 complaints the CFPB received from Jan. 1 through Dec. 31 -- an 80% increase over the previous year's 91,000 complaints. To date -- including this year -- the CFPB has received more than 310,000.
2013 gripes
According to the report, the top three complaints in 2013 by consumers were:
Mortgages: The number one most complained about consumer product was mortgages, accounting for 37% of overall complaints. For these approximately 60,000 complaints, consumers were most concerned with problems when they were unable to pay, such as issues relating to loan modifications, collections, or foreclosures.

Debt collection: Debt collection was the second most complained about category, accounting for 19% of overall complaints even though the the agency did not begin accepting debt collection complaints until last July. For the approximately 31,000 debt collection complaints, consumers were most concerned with collectors attempting to collect debt not owed, communication tactics by the collectors, and collectors taking or threatening illegal action.

Credit reporting: The number three most complained about category was credit reporting -- accounting for about 15% of overall complaints. For the approximately 24,000 complaints about credit reporting, nearly 3 out of 4 consumers were concerned with incorrect information on their credit report.
Resolving complaints
The CFPB expects companies to respond to complaints within 15 days and to describe the steps they have taken or plan to take. Companies also are expected to close all but the most complicated complaints within 60 days. Companies have responded to more than 93% of the complaints sent to them for response, and consumers have disputed only 21% of those company responses.
Sometimes, companies respond through non-monetary relief. About 11% of complaints fall into this category; for credit reporting complaints, companies respond to about 1 out of 3 complaints this way. Through the CFPB's complaint process, consumers have received a range of non-monetary relief in response to their complaints, such as:
Foreclosure alternatives: Consumers have received mortgage foreclosure alternatives that help them keep their home;

Protection from debt collectors: After CFPB inquiries, debt collectors have stopped engaging in excessive collection communications with consumers;

Restored lines of credit: Consumers have had their credit lines restored when they wanted, or removed when that was their desired outcome;

Corrections to credit reports: Consumers have had their credit reports cleaned up either by having correct submissions given to credit bureaus or by having credit bureaus correct inaccurate information about their consumer accounts; and

Customer service: Many consumer problems are related to unanswered inquiries or incorrect information. After CFPB involvement, many customers had their formerly unmet customer service issues finally resolved.
The Bureau has also seen monetary relief for consumers in about 7 percent of complaints. This includes:
A median amount of $460 for mortgages;

A median amount of $126 for credit cards; and

A median amount of $111 for bank accounts or services.
What to do
To submit a complaint, consumers can:
Go online at www.consumerfinance.gov/complaint

Call the toll-free phone number at 1-855-411-CFPB (2372) or TTY/TDD phone number at 1-855-729-CFPB (2372)

Fax the CFPB at 1-855-237-2392

Mail a letter to: Consumer Financial Protection Bureau, P.O. Box 4503, Iowa City, Iowa 52244

Additionally, through "Ask CFPB," consumers can get answers to their questions at consumerfinance.gov/askcfpb or by calling 1-855-411-CFPB (2372).
---