---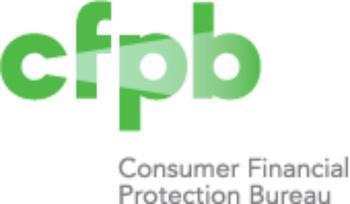 You don't often hear anyone sing the praises of a federal agency, but consumer advocates are sticking up for the Consumer Financial Protection Bureau (CFPB). The agency finds itself under attack by some who say it has overstepped its bounds in the five years since it was created.
The CFPB was established by the landmark Dodd-Frank financial regulation law. The agency, headed by former Ohio Attorney General Richard Cordrey, has been a staunch consumer advocate since its creation, especially in the areas of student loans, payday lending, and other areas affecting consumers financially.
Republicans have criticized the agency, with some calling it "unaccountable." Sen. Ted Cruz (R-Tex.), a GOP presidential contender, has introduced legislation to abolish it.
Last week a Congressional hearing questioned the CFPB's independence, prompting officials of the Consumer Federation of America (CFA) to speak up for the agency. In their rebuttal, they said CFPB is both independent and accountable and has protected consumers from abusive practices.
Accountable to Congress and the public
"The CFPB is accountable to both Congress and the public," Rachel Weintraub, Legislative Director and General Counsel at CFA, said in a statement.
She points out the agency's rules can be reviewed and even vetoed by other federal regulators.
"No other regulator can be overridden in this manner," she said.
The CFA notes that, in its five years of existence, the CFPB has collected and returned more than $10 billion in restitution to consumers. It has also logged more than 650,000 complaints from consumers who are dealing with financial issues, ranging from credit cards to debt collection.
Giving consumers a voice
Tom Feltner, CFA director of financial services, says the complaint system gives consumers a voice when they run into frustrating financial issues.
"These complaints, along with the thorough and objective research conducted by Bureau staff, should greatly inform when and how new financial protections should apply," Feltner said.
Most recently, the CFPB has turned its attention to payday loans, a financial practice regulated almost exclusively at the state level. In some states, payday lenders have almost no restrictions. In others they face limits on the fees they can charge.
Weintraub says members of Congress should judge the CFPB by the help it is providing consumers and take a closer look at the economic damage inflicted by abusive financial products and practices.
Among the examples that the CFA could point to was last summer's CFPB $700 million fine against Citibank for illegal credit card practices. According to the CFPB, Citibank deceived consumers to sign them up into five debt protection add-on products that carried a monthly fee.  
---