---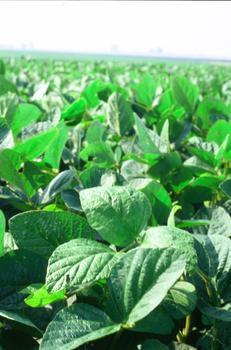 Connecticut's lawmakers are decisive, but only up to a point. The state's legislature has passed a bill that would require food manufacturers to label food that has been genetically modified. Gov. Danile Mallow says he'll sign it.
But there's a catch: The measure only becomes effective after four other states adopt a similar requirement and, just to narrow things down a bit more, one of those states must border Connecticut. That leaves Pennsylvania out of the running but New York, Massachusetts and Rhode Island are still in contention.
While it may seem like a half-hearted victory, backers of food labeling are hailing it as a big win.
"Connecticut's victory marks an important step in the national movement for GE labeling, and signifies growing support for the consumer right-to-know," said Scott Faber, executive director of Just Label It.
More than 20 other states are considering similar legislation this year, including Washington, Vermont and Maine. A federal labeling bill was recently introduced by Sen. Barbara Boxer (D-CA) and Rep. Peter DeFazio (D-OR).
Faber's group claims that polls show that more than 90% of American consumers "want to know about the food they're eating, a right held by citizens in 64 countries around the world that already require mandatory labeling of genetically modified foods."
Could be, but polling on the issue is far from unanimous and consumers have not been storming the aisles of supermarkets demanding better food labeling.
A survey conducted last year by the International Food Information Council (IFIC) found that only 24% of the respondents said they required additional information on food packaging; 69% said they were somewhat or very confident in the level of safety in today's foods, compared to merely 18% that said they wanted better labeling.
Even more daunting, California voters last November defeated 53%-47% a measure that would have required labeling of genetically-modified foods. Of course, the food industry spent $47 million in advertising to inform -- or mislead, depending on your point of view -- the voters.
Voters in Washington state will get their chance to vote on a similar measure this November, after state lawmakers decided not to take a stand on the issue and instead punted it to voters.
---