---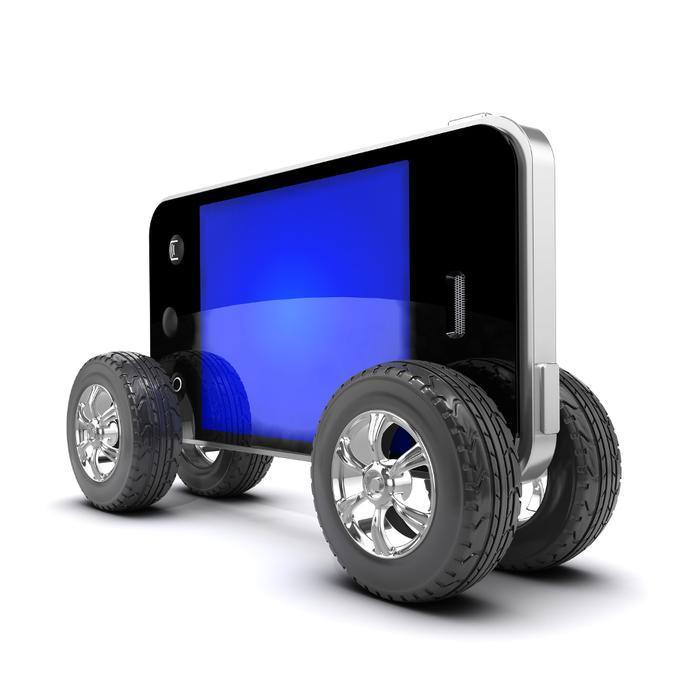 In the 1950s carmakers competed to see which cars could have the largest tail fins, as a way to attract customers. Today, onboard technology is driving sales, with navigation systems and Bluetooth connectivity, allowing motorists to play music from their mobile devices through vehicle entertainment systems. What's next? How about connectivity between cars?
It doesn't take a lot of imagination to figure out that vehicles with sophisticated on-board computers could connect to the Internet and actually talk to one another, becoming big smartphones on wheels. But just because it's possible, it doesn't necessarily mean it will happen.
Quartz.com, an economic website, has interviewed car company representatives who aren't sure there's much money to be made in connecting cars. At this point, they doubt consumers will be willing to pay extra for it. Car companies, it reasons, have little financial incentive.
That may be true, but another economic publication, Heavy Reading Insider, is a lot more bullish on the concept. It says the market for connected cars is growing rapidly.
Explosive growth
In fact, it expects the market to surge by 41.2% between 2013 and 2018, with mobile network operators (MNOs) seizing the opportunity for new revenue streams while locking in customer loyalty.
In other words, it won't be Ford and Toyota that drive this trend – it will be AT&T and Verizon. In a report, Heavy Reading Insider projects the trend should accelerate over the next 18 to 24 months.
"Vehicle-to-vehicle (V2V) communications is closer to becoming a reality than many people realize," said Denise Culver, research analyst with Heavy Reading Insider and author of the report. "In many cases, traffic and safety boards, as well as other governmental agencies, have recognized that enabling cars to 'talk' to one another, road signs and other pieces of the transportation ecosystem can decrease the number of traffic accidents and, thus, fatalities on roadways each year."
Global trend
It's a trend, she says, that isn't just happening in the U.S., but worldwide. By 2018 she expects connected cars will account for 50% of global new car shipments.
"Various connectivity solutions, such as LTE, 3G, Wi-Fi and HSPA, are being bundled with OEM manufactured cars, apart from the existing traditional connectivity such as Bluetooth and 2G," Culver said.
In the short term, the report says allowing consumers to tether their existing smartphones to the vehicle will be the biggest driver over the next 18 months. Other analysts have agreed that enhanced technology in late model cars has helped sustain auto sales at their current pace.
As the trend develops, manufacturers will use mobile technology, by way of either traditional mobile phones and tablets or hybrid in-vehicle systems, to transfer data from the vehicle to the network.
Changing landscape
That, the report suggests, will bring about changes in the status quo, with telematics software makers, app developers and systems providers merging with larger enterprises to facilitate this highway connectivity. At the same time, MNOs will be pressured to lower costs, providing flexible and cost-effective data plans to provide the ongoing connectivity.
Who's in the lead when it comes to connecting cars? A report commissioned by Vodafone places BMW in the lead, followed by GM, Ford, Audi and Chrysler.
The report, compiled by Machina Research, also predicts rapid movement to automotive connectivity but stresses the need to get the technology right before it proceeds too quickly.
---