---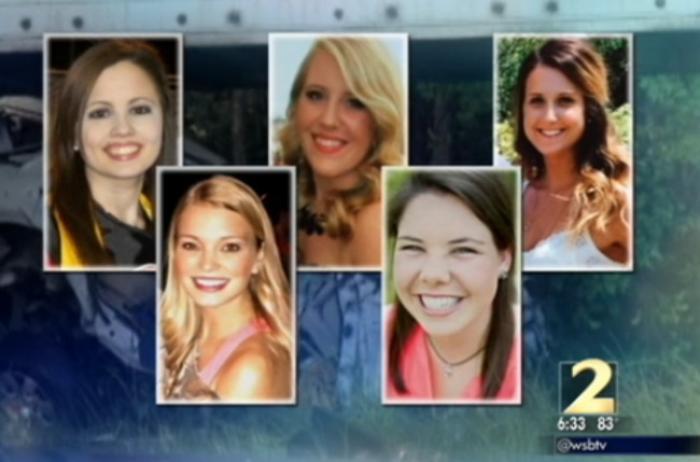 Five Georgia Congressmen have written to federal safety regulators to urge that large trucks and buses be equipped with forward collision avoidance technology and braking systems that would help avoid rear-end accidents like the one that killed five Georgia nursing students last month.
The five are reported to be preparing to introduce legislation that would require the National Highway Traffic Safety Administration (NHTSA) to implement the regulation.
The nursing students were killed when a tractor trailer truck slammed into two SUVs carrying the women on Interstate 16. The SUVs were stopped in traffic from another crash two miles ahead.
"The trucker didn't brake," said Bob Cheely, an Atlanta attorney representing the victims' families, WSB-TV reported. "He was traveling 68 miles an hour according to the black box on the trailer. He didn't make any evasive action, and the truck was equipped with a crash avoidance system."
4,000 fatalities
The Congressmen said the type of mitigation system they are advocating could have prevented that crash and could also reduce the annual toll of about 130,000 crashes, 4,000 fatalities and 80,000 injuries caused by large vehicles rear-ending passenger cars and SUVs.
They noted that the National Transportation Safety Board (NTSB) has repeatedly called for faster deployment of safety technology on both commercial and personal vehicles. 
"We must take full advantage of technological advancements that improve sfaety and demonstrate a net benefit to society," said Reps. Henry C. "Hank" Johnson, John Lewis, Sanford D. Bishop, Jr., Earl L. "Buddy" Carter and David Scott.
Comedian Tracy Morgan was injured and one of his writers, James "Jimmy Mack" McNair, was killed in a similar crash on the New Jersey Turnpike a year ago. In that accident, a Walmart truck plowed into Morgan's limo as it swerved to avoid slowed traffic.
The driver in that case, Kevin Roper, has pleaded not guilty to assault and death by auto charges.  
Widespread support
In their letter to NHTSA Administrator Mark Rosekind, the Congressmen not that there is widespread support for crash-avoidance technology from the trucking industry and auto safety organizations, including the Commercial Vehicle Safety Alliance, the Truck Safety Coalition, the Center for Auto Safety, Advocates for Highway and Auto Safety and Road Safe America.
"I encouterage NHTSA to work with safety advocates, industry and the enforcement community to ensure that the devices are effective, and that any regulations put into place are enforceable," the letter concluded. 
---