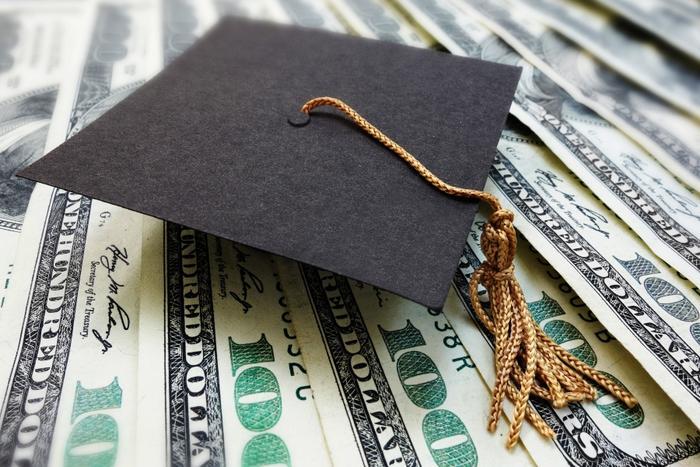 The student loan market is big -- like big enough to be its own economy. 
Following the money, there's an estimated $1.5 trillion worth of student loan debt affecting more than 40 million borrowers -- or about 35 percent of the students who take out those loans. Eventually, those loans go on to back securities to the tune of $171 billion. Like we said -- big.
The average student loan is close to $40,000, which can put students in a bind for decades. Research has shown the average bachelor's degree holder takes 21 years to pay off his or her loans. 
While it's nearly impossible to escape paying back a student loan, there is a glimmer of hope for borrowers within that cloud of debt. It's called the Public Service Loan Forgiveness (PSLF) program, a government initiative that provides indebted professionals with a way out of their federal student loan debt by working full-time in public service. 
That's the good news.
The bad news is that it's nearly impossible to get a loan forgiven through PSLF. The most recent numbers from the Department of Education (June, 2019) show that out of the 110,729 applications, 91 percent were rejected. And one of the institutions handling the PSLF program -- the Pennsylvania Higher Education Assistance Agency (PHEAA) -- reportedly gave the thumbs-down to 99 percent of applicants. It's that inexplicable metric that's caught the attention of some of the most powerful representatives in the U.S. Senate.
Applicants "deserve better"
Twenty-three senators -- including Democratic presidential hopefuls Cory Booker, Kamala Harris, Amy Klobuchar, Bernie Sanders, and Elizabeth Warren -- have asked the Consumer Financial Protection Bureau (CFPB) to look into how that Pennsylvania program was managing its role in PSLF.
According to a letter from the senators to the CFPB, government watchdogs have been on PHEAA's trail for years as it denied one application after another -- mostly due to PHEAA's "flawed payment processing, botched paperwork, and inaccurate information." The senators also cited a 2019 Inspector General investigation that found the PHEAA had a "pattern of noncompliance and was among the worst federal student loan providers."
Fortunately for consumers riddled by student loan debt, there's a lot of attention being given to this matter. On top of the House Committee on Labor and Education's unhappiness of how PSLF is being handled, a separate group of senators hammered home their own disgust in a letter to Secretary of Education Betsy DeVos. 
"The Trump Administration's flawed implementation of loan forgiveness programs, resistance to recommendations to improve its processes, failure to properly hold student loan servicers and debt collectors accountable, and recent interference with state and federal law enforcement agencies, has combined to create a disaster for public servants applying for loan forgiveness," the Senate Democrats wrote. "The millions of public servants who pursued careers in education, public health, the military, and other public service work deserve better."
Why not just cancel all student loan debt?
In a perfect world where all would be forgiven, canceling student loan obligations would call for quite the celebration. Unfortunately, it's probably not going to happen The simple reason for that is because the nation's $1.5 trillion in student debt fuels a lot of other initiatives.
However, Klobuchar, for one, says some options should be looked into further. While she believes that offering free college tuition or forgiving student debt is unrealistic, she supports allowing students and former students to refinance school loans at a rate somewhere around 3 percent.
At a town meeting at St. Anselm College in Manchester, New Hampshire earlier this year, Klobuchar said her wish list includes expanding Pell Grants and revisiting President Obama's proposal to make community college completely free.
"I wish I could staple a free college diploma under every one of your chairs -- I do," Klobuchar told St. Anselm's students. "Don't look. It's not there. I wish I could do that but I have to be straight with you and tell you the truth."