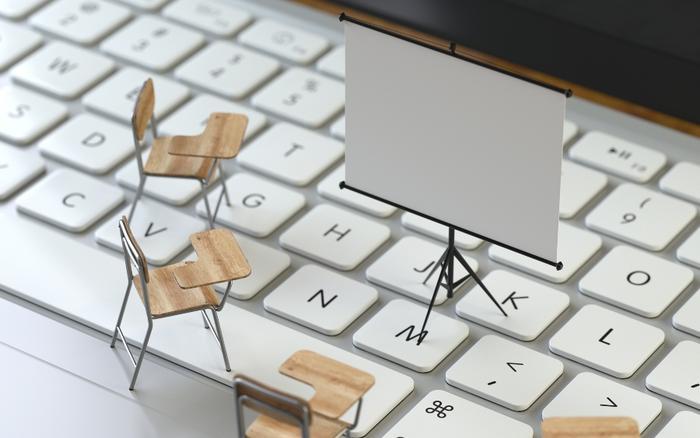 Now that states are opening back up, there's likely to be a considerable amount of trial and error as the world tries to find the sweet spot of the new normal. 
On Monday, House Education and Labor Committee Chairman Bobby Scott (D-VA) and Senate Health, Education, Labor, and Pensions (HELP) Ranking Member Patty Murray (D-WA) stepped up with one of the first volleys. The two legislators teamed up to ask the Department of Education to go slowly on its changes to distance education rules. 
The committee's main concern is that students and schools need some more time to settle into virtual classrooms that the COVID-19 pandemic has made necessary.
In a letter to Secretary of Education Betsy DeVos, the congressional leaders stated that online distance education programs have a particularly poor track record, and rushing into a shift this large could weaken the program's intent and possibly deteriorate the accountability for distance education providers.
"The rapid expansion of distance education by institutions of higher education...as a response to the coronavirus (COVID-19) pandemic calls for greater rather than less oversight," the Members wrote. 
"Especially during this crisis, students must trust that distance education can provide them with a high-quality education. Thus, we urge the Department to delay [distance education] rulemaking until Congress and the public can better assess the needs of students and institutions in order to properly respond."
DeVos needs to prove her point
The Members are concerned about DeVos' "flawed process" of using a deregulatory agenda to "override congressional intent." Scott and Murray reminded the Secretary that some of the rulemakers had tossed out various harmful provisions in the Department's original proposal. They said that if the Department wants to move forward with the rulemaking process, it should stick with the consensus language on these points.
Scott and Murray said that their concerns include DeVos' provisions that would erase the federal definition of a "credit hour," ease up on the oversight of "regular and substantive" faculty interaction, and sabotage the precautions that are in place to protect taxpayers from institutions outsourcing academic programs to low-quality and unproven third-party providers.