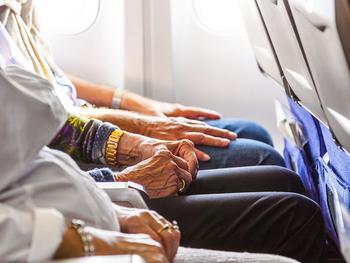 An expanding nation needs room to spread out. That's the thinking behind proposed Congressional legislation that would provide a minimum seat size on commercial airliners, as well as a minimum distance between rows of seats.
The measure, introduced in both the House and Senate, is aptly titled SEAT -- Seat Egress in Air Travel. 
"Airline passengers are tired of being squeezed," said Rep. Steve Cohen (D-Tenn.). "Shrinking seat sizes in airplanes isn't just a matter of comfort but the safety and health of passengers as well. Planes need to be capable of rapid evacuation in case of emergency. In addition, doctors have warned that deep vein thrombosis can afflict passengers who do not move their legs enough during longer flights. The safety and health of passengers must come before airline profits."
Profits soar, seats shrink
"As airlines' profits skyrocket, passengers' seats keep shrinking," Senator Richard Blumenthal (D-Conn.) said. "The incredible shrinking airline seat is more than just an inconvenience. Raising concerns of deadly blood clots and slowed evacuation, today's cramped cabins threaten the health and safety of passengers. This commonsense bill would establish a minimum seat size and return some much-needed sanity to our skies."
The average distance between rows of seats has dropped from 35 inches before airline deregulation in the 1970s to about 31 inches today. The average width of an airline seat has also shrunk from 18 inches to about 16 1/2.  
Congress is working to renew authorization for the Federal Aviation Administration (FAA) with the current authority set to expire on September 30, 2017. The SEAT Act was introduced as an amendment to FAA Reauthorization legislation last year.