---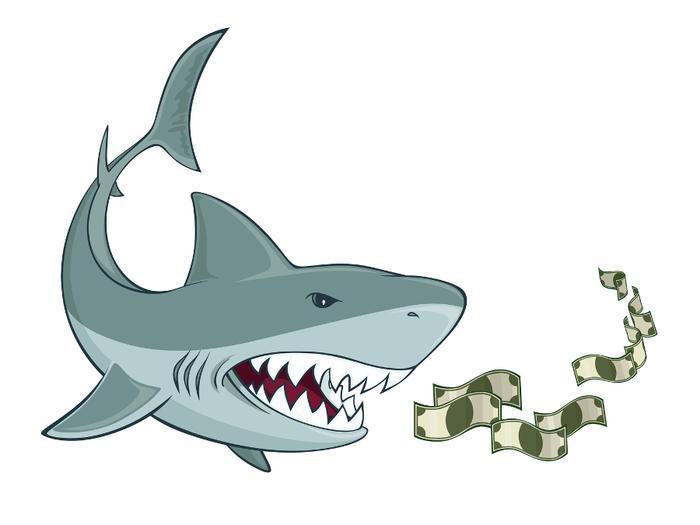 Democratic members of Congress have introduced legislation in both the House and Senate to cap interest rates that could be charged on short-term consumer loans.
The Protecting Consumers from Unreasonable Credit Rates Act would cap rates at 36% APR and essentially put most payday and car title loan companies out of business.
The reason is simple. There is a huge difference between the triple-digit rates these companies charge and 36%, which is among the highest rates credit card companies charge.
Here's an illustration: many payday loan companies charge a fee of $15 per $100 borrowed. If a consumer borrowed $500, they would pay a fee of $75.
Length of term makes big difference
If the borrower had a year in which to pay back the $500, the interest rate would only be 15%. But with payday and car title loans, the consumer pays $75 to use the $500 for 2 weeks. That interest rate works out to 390% APR.
If these lenders were limited to charging 36% APR on a two week loan of $500 their fee would be $7 instead of $75. In states that have passed the 36% cap payday lenders have closed their doors and pulled out.
The problem is not so much the fees charged to borrowers but rather the short term nature of a loan. When a consumer borrows $500 from a payday lender it is usually because they have been confronted with some emergency expense and they don't have the money.
If they don't have the money on the day they borrow it, how are they going to have it in 2 weeks, when it is time to repay the loan? In nearly every case they don't, and therefore have to take out another loan – with another fee – to pay back the original loan.
Cycle of debt
Industry critics say by its very nature, a 2-week loan has the potential to trap consumers in a cycle of debt.
"A safe and sustainable loan is one that consumers can repay in full and on time without additional borrowing," said Tom Feltner, Director of Financial Services at Consumer Federation of America (CFA). "Capping rates at 36% will protect consumers from the abusive practices common in payday loans, auto title loans and other high-cost credit products that often top 400 percent APR."
The proposed legislation capping rates has widespread support among consumer advocates. A total of 38 organizations have endorsed the bill, saying it will go a long way toward ending predatory lending.
But the legislation's outlook is not all that promising since sponsors in the House and Senate are all Democrats. Democrats may control the Senate but Republicans control the House.
Bipartisan issue?
Rep. Matt Cartwright (D-PA), one of the House sponsors, is hopeful the legislation can attractive bipartisan support once all the facts about it are known. He notes clamping down on predatory lending is an issue all parties have supported in the past.
"Pennsylvania recognizes that predatory lending disproportionately harms economically disadvantaged individuals – people who are already struggling financially," he said. "My consumer-friendly legislation would provide relief from exorbitant fees for many low-income consumers across the country. Capping interest rates and fees for all consumers will not only protect working families but also enable our economic recovery."
Cartwright also notes that in 2006, when Republicans controlled both the House and Senate, Congress enacted a 36% annualized usury cap for certain credit products marketed to servicemembers and their families.
Cartwright says the bill would also encourage the creation of "responsible alternatives" to small dollar lending, by allowing initial application fees and for ongoing lender costs such as insufficient funds fees and late fees.
The small dollar loan industry will no doubt spare no expense in lobbying against the measure. But consumer groups that have lined up in support say they will make sure lawmakers hear from them too.
"High interest rates, no consideration of an ability to repay and direct access to a borrowers' bank account sets in motion a cycle of debt that is difficult to escape." CFA's Feltner said. "By capping interest rates, we can ensure affordable payments, better underwriting and fair repayment terms and take a big step forward toward ending the payday loan debt trap."
---