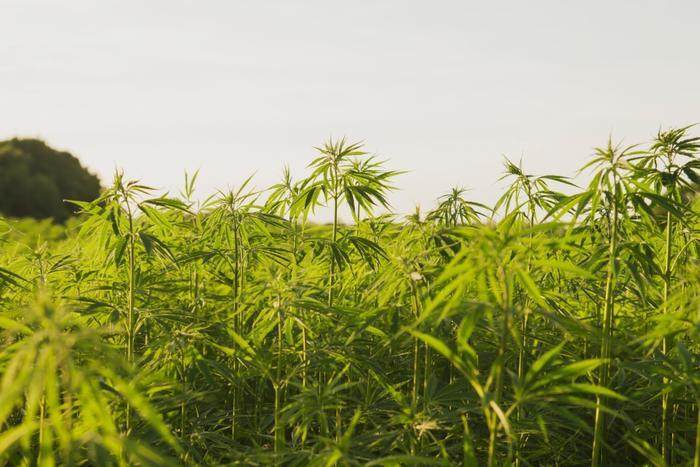 Hemp cultivation would no longer be stymied by the Drug Enforcement Agency (DEA) under a bill that recently passed in both the Senate and House of Representatives.
Hemp, a non-psychoactive cannabis crop, is currently considered a Schedule I Controlled Substance, and law enforcement has historically been reluctant to distinguish between hemp and its cousin marijuana.
The 2018 Farm Bill, now headed to President Trump's desk for a signature, includes a bipartisan provision that would officially remove hemp from the Controlled Substances Act, instead handing all federal authority of the crop over to the United States Department of Agriculture (USDA).
Expanding access to hemp was championed by senators like Mitch McConnell of Kentucky, a state where struggling farmers have already successfully switched from growing tobacco to growing hemp thanks to an Obama-era legalization measure.
The 2014 Farm Bill had allowed, for the first time in decades, for hemp to be cultivated in the United States, but only in states that created "research" pilot  programs. The stipulation led to uneven enforcement.
Some states, like Kentucky, allowed farmers to grow hemp commercially under their research programs, while others, like even weed-legal California, ruled that DEA regulations and the limitations of the Farm Bill  prevented hemp from being grown for anything other than research. Native American reservations were left out completely from the 2014 measure, leading the DEA to raid one reservation in Wisconsin that had tried to implement its own legal research hemp program.
Some growers may be left out
Hemp advocates are hopeful that the new law will change all of that. The 2018 Farm Bill, according to Vote Hemp, a group that has fought for legalization for decades, says the latest version of the Farm Bill won't just remove hemp completely from burdensome DEA regulations. The new measure now explicitly includes Native American tribes, allows hemp farmers to obtain crop insurance, and establishes the groundwork for the USDA to further regulate and study hemp, among other measures.
But under a concession that McConnell made last summer with the Department of Justice, people with drug felony convictions would be banned from growing the crop. Some advocates worry that people struggling to find work after previous drug felony convictions will be left out of the potential cash boom as a result.
"Minority communities that have been hit hardest by the failed War on Drugs will find it difficult to participate in the growing and thriving hemp industry," the group Grow Hemp Colorado said in a newspaper editorial.