---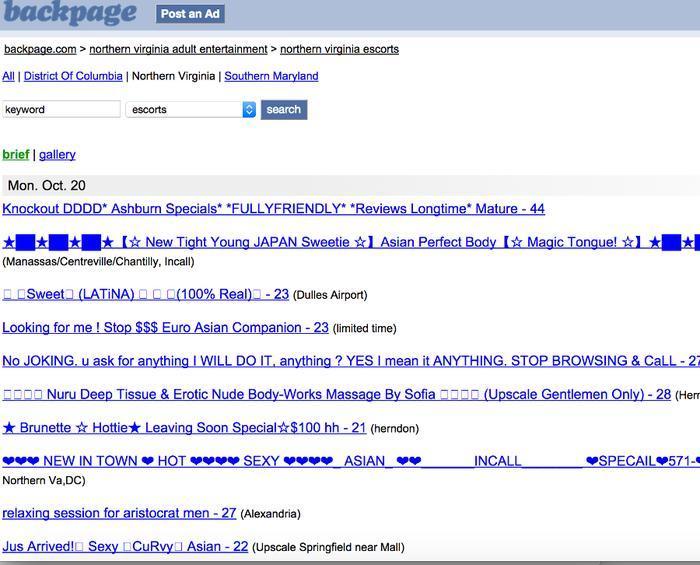 Attorneys General from around the country are urging Congress to pass legislation that would help prevent children from being trafficked on the Internet.
The letter, co-sponsored by Washington Attorney General Bob Ferguson and Indiana Attorney General Greg Zoeller and signed by 53 state and territorial attorneys general, asks the U.S. Senate Judiciary Committee to approve the Stop Advertising Victims of Exploitation Act.
The SAVE Act, Senate Bill 2536, would provide more oversight of websites that offer "adult services," such as Backpage.com.
"The facts about online child sex trafficking are as shocking as they are heartbreaking," Ferguson said. "It's within Congress' power to take a huge step toward ending that. I join with my fellow attorneys general in urging them to do the right thing."
In just one week this June, police arrested 281 alleged sex traffickers and rescued 168 children from prostitution in a nationwide FBI crackdown against people who offered child victims for sale on "escort" and other "adult services" websites.
Backpage suit
Tomorrow, the state Supreme Court will hear arguments on whether a lawsuit against Backpage.com by three victims of child sex trafficking can go forward. The children argue the site effectively helps promote the victimization of children. Ferguson filed an amicus brief in support of the children last month.
Human trafficking is the fastest-growing criminal industry in the world, generating about $150 billion each year. There are numerous cases nationally of children being used in prostitution as young as 12. The FBI estimates that nearly 300,000 American youths are at risk of becoming victims of commercial sexual exploitation.
The use of the "adult services sections" on websites such as Backpage.com has created virtual brothels where children are bought and sold using euphemistic labels such as "escorts," Ferguson said. The SAVE Act would require these websites that are enabling trafficking through their very business model to take steps to verify the identity of individuals posting advertisements and the age of those who appear in them.
---