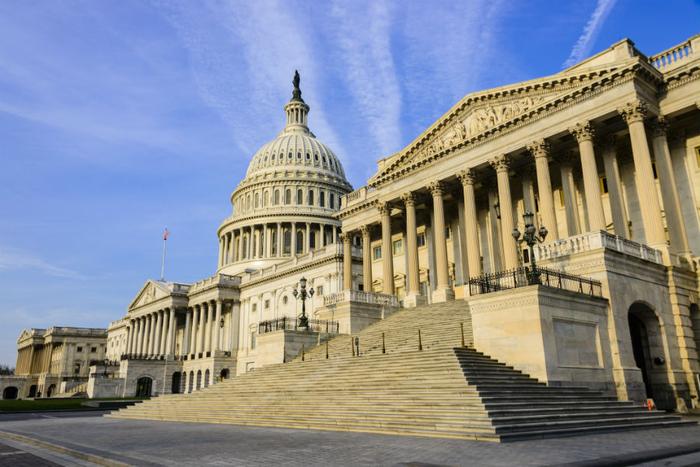 Big Tech is taking center stage on Capitol Hill again, but this time the Subcommittee on Antitrust, Competition Policy, and Consumer Rights wants to know why the government's antitrust leaders have gone so easy on tech's overlords. 
Over the last few months, both the Department of Justice (DOJ) and the Federal Trade Commission (FTC) have taken turns trying to bring Big Tech in line with where they think it should be. The FTC had Amazon and Facebook on the grill while Apple and Google got a separate quizzing from the DOJ.
One issue on the tip of Congress' tongue is why are there two separate agencies tackling antitrust when one agency should be prudent enough?
"As to why we have two antitrust agencies handling civil antitrust enforcement, well that is beyond me," commented Sen. Mike Lee (UT-R) at a recent Antitrust, Competition Policy, and Consumer Rights hearing. 
"If we care about efficient and effective antitrust enforcement, particularly in an industry that is a key driver of our national economy, then we shouldn't be wasting duplicative resources in this effort. We also shouldn't be splitting expertise between the agencies when many of the competition issues will be the same in each investigation."
Unraveling the reasons behind Big Tech's acquisitions 
There's no "duh" in saying that technology and consumer trust are no longer BFFs, thanks in large part to tech running willy-nilly without anyone watching what it was doing on the consumer-facing front. The American Antitrust Institute (AAI) estimates that there were just five tech firms accounting for more than 700 acquisitions over the last 30 years. Of that number, the DOJ and FTC only challenged one of those.
Some -- like Facebook's Mark Zuckerburg -- claim the acquisitions are talent-oriented as opposed to competition-squashing.
"We have not once bought a company for the company," Zuckerberg said in an interview in 2010. "We buy companies to get excellent people... In order to have a really entrepreneurial culture one of the key things is to make sure we're recruiting the best people."
At the hearing, AAI representative Dr. Diana Moss -- one of the four experts scheduled to testify -- says she will focus on three important points regarding acquisitions:
Getting the subcommittee to take a deeper look into Big Tech's rampant acquisitions.

Analyzing the rapid consolidation in cloud infrastructure, using Google's recent $2.6 billion purchase of business intelligence company Looker as an example.

Examining the reasons why merger enforcement in Big Tech is weak and how that issue can be turned around. 
A key point regarding merger enforcement that Moss is anticipated to make is that the agencies should frame their explanations about how they reached certain decisions to consumers. Sen. Lee's counterbalance on the subcommittee -- ranking member Sen. Amy Klobuchar (D-MN) -- is singing to the same consumer-facing choir.
"We have a major monopoly problem in this country. So when federal enforcers uncover illegal monopolistic conduct, they need to act decisively to make sure it stops. But the threat of an injunction isn't always enough to deter this unlawful conduct from happening in the first place," Klobuchar said. 
"Dominant companies need to be put on notice that there will be serious financial consequences for illegal monopolistic behavior. Our legislation will increase the ability of the Justice Department and the FTC to deter companies from engaging in monopolistic practices that hurt competition, consumers, and innovation in our economy."