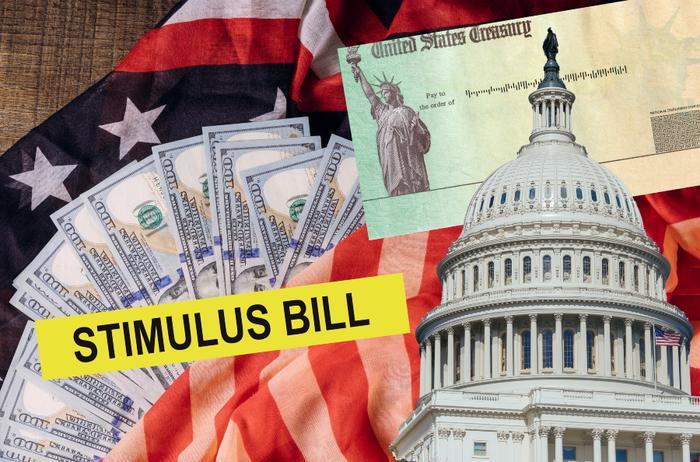 Administration officials and Congressional Democrats concluded another "productive" meeting Monday about extending stimulus benefits but appear no closer to a deal.
The moratorium on evictions expired at the end of July, putting millions of consumers at risk of losing their homes, and the extra $600 a week in unemployment benefits has also expired. While both parties have agreed there should be some extra payment, they can't agree how much.
The clock is ticking. Congress begins a month-long vacation on Friday.
There are three main points of contention:
Democrats want to extend the extra $600 a month jobless benefit through January. Republicans want to reduce it to $200.

Democrats want funding for state and local governments, whose budgets have been strained by the pandemic. Republicans have balked.

Republicans want to shield businesses from COVID-19 lawsuits. Democrats have balked.
Where they agree
Republicans and Democrats are in general agreement on a wide range of provisions in the next stimulus bill but are at odds over how much it should cost. Democrats have proposed spending $3 trillion while the Republican plan would cost one-third of that amount.
Both parties support sending every American adult another $1,200 direct payment. Democrats, however, would raise the $500 per child payment to $1,200 while Republicans would keep it at $500.
Republicans say they are holding out against extending the full $600 unemployment benefit because it pays many people more money than they received while working. They say there is little incentive for these unemployed people to go back to work.
Democrats contend that the $600 amount has kept many households solvent over the last four months, preventing landlords and mortgage lenders from losing even more money and generally keeping the economy going.
While it's hard to imagine that members of Congress would head off on vacation without doing anything, White House Chief of Staff Mark Meadows told Fortune last week that anything's possible.
"No deal certainly becomes a greater possibility the longer these negotiations take," Meadows said.