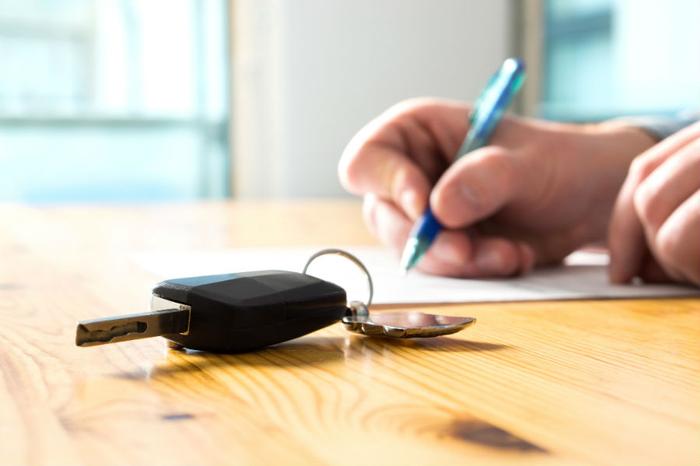 In a 234 to 175 vote, the House moved to dismantle a 2013 policy that aimed to prevent discrimination in auto lending.
The Consumer Financial Protection Bureau (CFPB) put forth the policy to prevent auto lenders from charging minorities higher rates for car loans. However, auto lenders have defended the move for years, citing the markups as a "standard practice" that makes car purchases available to more people.
It shouldn't be surprising that lawmakers on either side of the aisle disagree on the matter, especially in regards to how the repeal will affect consumers looking for car loans.
"An ill-advised Obama-era auto-lending rule issued by the CFPB missed the mark on both process and substance," Senator Jerry Moran (R-Kan.) said in a press release. "This resolution of disapproval provides Congress the opportunity to reverse this overreaching rule to return a sense of stability to the auto marketplace, ultimately providing a path to lower costs for all car purchasers."
"This truly repugnant resolution ignores the unacceptable, undeniable truth that consumers' interests are regularly marked up based on their race or ethnicity - a disgusting practice that continues to run rampant across the country," countered Senator Richard Blumenthal (D-Conn.).
The story behind the policy
The CFPB's 2013 guidance explained how the Equal Credit Opportunity Act (ECOA) -- responsible for prohibiting lending based on an individual's race, religion, sex, or age -- bled into the auto lending industry.
"The ECOA makes it illegal for a 'creditor' to discriminate in any aspect of a credit transaction because of race, color, religion, national origin, sex, marital status, age, receipt of income from any public assistance program, or the exercise, in good faith, of a right under the Consumer Credit Protection Act," the bulletin reads.
However, both the Senate and the House voted to void this consumer rule under the Congressional Review Act, a law that allows Congress to expunge rules that were created by government agencies.
Now, consumer advocates worry that destroying anti-discrimination policies will undoubtedly drive up fees for consumers and also put a target on the backs of other consumer protections.
"Companies will put millions of people into more expensive car loans simply because of the color of their skin," said Rion Dennis, an advocate of financial overhaul at Americans for Financial Reform.
"By using the Congressional Review Act to wipe out straightforward regulatory guidance, the congressional majority has also opened the door challenging longstanding efforts to protect workers, consumers, civil rights, the environment, and the economy."
The road ahead
Republicans and Democrats have long disagreed over the CFPB's mandate, with Republicans claiming that the agency consistently oversteps its bounds. Since President Trump instated Mick Mulvaney to head the bureau in the interim, Mulvaney has worked to scale back much of the department's activities.
"By voting to rollback the CFPB's work, senators have emboldened banks and finance companies to engage in racial discrimination by charging millions of people of color more for a car loan than is justified," Dennis offered.
"A loan origination should be as objective as possible, but when you add discretion, you add subjective means that are harder to keep transparent and hold accountable," said Delvin Davis, lead expert on auto lending at the Center for Responsible Lending, a nonprofit research and advocacy group for consumers.
Davis encouraged concerned consumers to try to get pre-approved by their bank or credit union for an auto loan prior to entering a car dealership.
"Once you have that approval, you're taking that check to the dealership and it can become a good negotiation chip that you can use," Davis said.