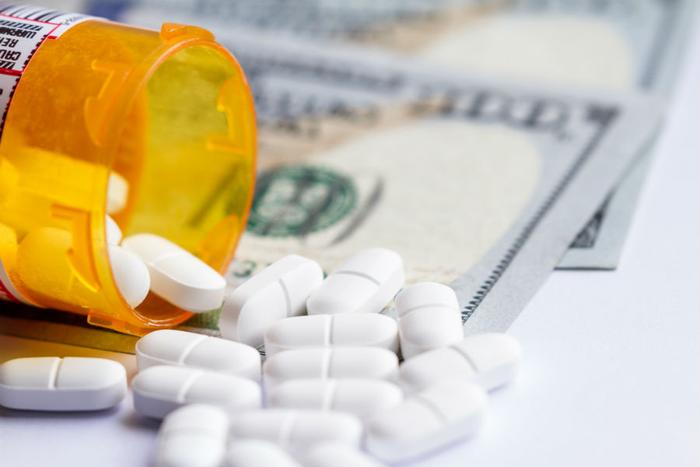 The U.S. Senate is holding hearings today to investigate drug prices in hopes of learning why they keep going up.
Lawmakers on the Senate Finance Committee have called the CEOs of major pharmaceutical firms to testify and shed light on how drugs are developed and marketed. You may remember lawmakers went through a similar exercise two and a half years ago.
After Mylan Pharmaceutical significantly raised the price of its EpiPen injector over just a few years, lawmakers called company CEO Heather Bresch to explain why the severe allergy antidote went from $109 to $600 in nine years.
During her testimony, Bresch blamed the way drugs are priced in the U.S., citing the Wholesale Acquisition Cost, or WAC.
Doing the math
"The WAC for a 2 unit pack of EpiPen AutoInjectors is $608, Bresch told lawmakers. "After rebates and various fees, Mylan actually receives $274. Then you must subtract our cost of goods which is $69. This leaves a balance of $205. After subtracting all EpiPen Auto-Injector related costs our profit is $100, or approximately $50 per pen."
Since then, there has been a lot of talk about drug prices but not a lot of action. In January, many drug companies started 2019 by announcing price hikes on scores of prescription drugs, ignoring White House pressure not to.
Allergan raised list prices on 51 drugs at the start of the new year. The prices of about 27 of its key medications saw a 9.5 percent increase, while the rest saw a 4.9 percent increase, well above the rate of inflation.
Drugmakers have blamed the rebates and discounts they must give to middlemen for increasing medication costs but said some of those rebates could be returned to patients.
Doctors and other healthcare professionals have led the campaign to lower prescription drug costs because they see first hand the impact it has on their patients. They say some patients don't fill their prescriptions because of the cost.
Doctors speaking up
In 2015 doctors at the University of Texas MD Anderson Cancer Center concluded that most of the preferred drugs used to treat blood cancers are too expensive to even be considered cost-effective. Since then, a number of health organizations have joined a concerted effort to roll back prescription drug prices.
In 2016, Dr. Scott Gottlieb, writing in Forbes, said the current system of drug rebates does, in fact, mean that many consumers pay less than the list price through their health plans. But the problem, he says, are those patients who don't have coverage. They are faced with the full price.
"The question is how we can bring more prudence to this complex system, in which drug discounts don't flow evenly to the patients who need access to these medicines," he wrote.
Gottlieb is now the Commissioner of the Food and Drug Administration (FDA).