---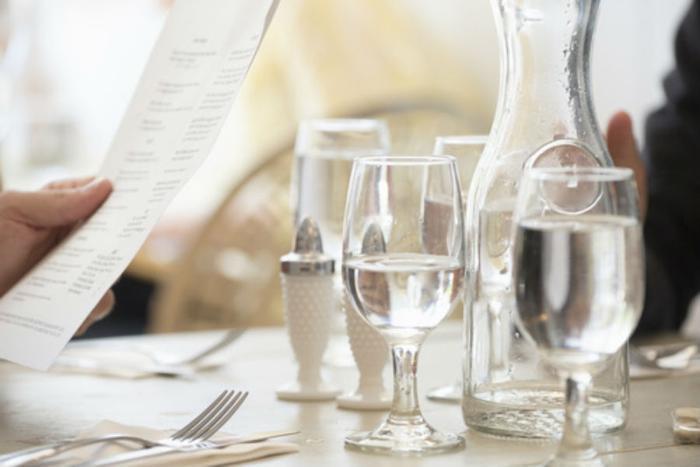 The House of Representatives has approved a measure to amend the federal restaurant menu labeling law, changing the formula used to determine calorie content.
The Common Sense Nutrition Disclosure Act of 2015 passed the house by a 266 to 144 vote. It now goes to the Senate.
The legislation would amend Food and Drug Administration (FDA) rules that went into effect last year, requiring restaurants to post calorie information on menus and menu boards.
A significant change to the law would strike "the number of calories contained in the standard menu item, as usually prepared and offered for sale and inserting the number of calories contained in the whole standard menu item, or the number of servings (as reasonably determined by the restaurant or similar retail food establishment) and number of calories per serving, or the number of calories per the common unit division of the standard menu item, such as for a multiserving item that is typically divided before presentation to the consumer."
Backers cite over-reach
Rep. Fred Upton (R-MI), Chairman of the House Energy and Commerce Committee, said the legislation reverses what he called a "classic example of administration over-reach."
"The administration's own estimates state this regulation could cost American businesses $1 billion to comply and 500,000 hours of paperwork," Upton said during debate on the bill. "That's a huge chunk of time and money that could be better spent hiring more folks, or creating an improved experience for customers."
Margo G. Wootan, director of nutrition policy at the Center for Science in the Public Interest (CSPI) has a different take.
"Despite the clever name, this anti-menu labeling bill is neither common sense nor would it disclose additional nutrition information," Wootan said in a release. "It would result in consumer confusion and prevent disclosure of straightforward, consistent calorie information at many food service establishments."
Informed choices
The CSPI says changing the law would end up withholding nutrition information from consumers, limiting their ability to make informed choices. It says more than 100 nutrition and health organizations have opposed the change.
"Menu labeling allows people to make informed food choices for a big and obesity-promoting part of their diets. Dozens of studies link restaurant meals to higher calorie intakes and obesity," said Wootan.
She points to a recent Harvard study that she said found restaurant menu calorie labeling could prevent up to 41,000 cases of childhood obesity and could save more than $4.6 billion in healthcare costs over ten years.
---