---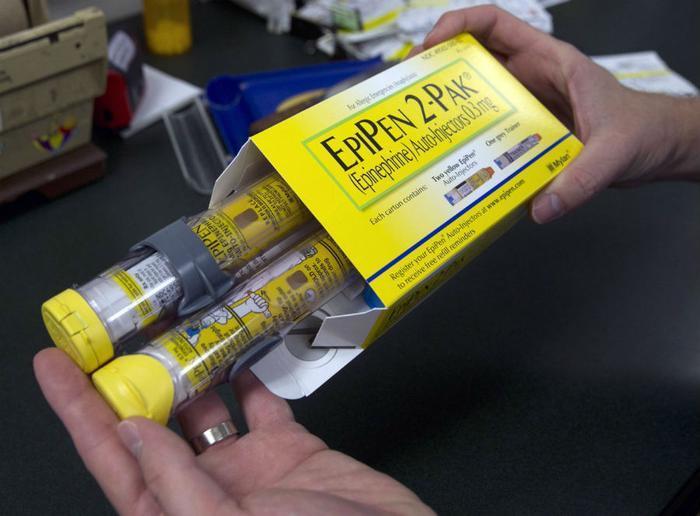 Mylan Pharmaceuticals is continuing to feel the heat from Congress. Last month, company CEO Heather Bresch was grilled by House members over the price increases of the EpiPen, a life-saving device that skyrocketed from an inflation-adjusted $109 nine years ago to over $600 today.
As we reported, the hearing left many people unsatisfied and settled very little due to incomplete information and statistics that critics say were inflated. Some have speculated that the hearing will lead to no tangible change, but a new letter from two representatives suggests that the matter isn't being dropped yet.
Incomplete information
Rep. Elijah Cummings (D-Maryland) and Rep. Jason Chaffetz (R-Utah) have sent a letter to Mylan requesting additional information about its pricing practices after it was revealed that Bresch left out key information in her testimony regarding taxes and profits.
"When you appeared before the Committee on September 21, 2016, at a hearing on Mylan's price increases for the EpiPen, you repeatedly stated that Mylan makes $100 profit per every EpiPen two-pack it sells," the letter states.
"This week, however, the Committee learned that your testimony omitted key tax assumptions that affect the company's profit per pack. Specifically, neither your testimony, nor the documents Mylan produced to the Committee, clearly disclosed that the company's profit claim was calculated after factoring in the statutory U.S. tax rate – 37.5 percent."
"Dumbed down financials"
The representatives go on in the letter to talk about the "dumbed down financials" that Bresch presented during the hearing, saying that many of the claims simply didn't make sense.
"You know, your numbers don't add up . . . And it is extremely difficult to believe that you are making only $50 profit when you just increased the price by more than $100 per pen," remarked Cummings during the hearing. The letter alleges that further scrutiny after the hearing is what led to Mylan's clarification about including tax figures in the company's profit figures.
Demanding additional documents
Due to the lack of information presented at the hearing explaining the profit figures, the representatives have demanded additional documents that might shed light on the gap between the actual cost of making the drug for Mylan and the soaring prices it has been subjected to in recent years. Specifically the letter asks for:
"A list of Mylan's profits and expenses relating directly to the sale of EpiPens for each year from 2007 through 2015, including, but not limited to:
a.) profit (including operating and net);
b.) sales;
c.) cost of goods sold;
d.) operating cost;
e.) rebates (including commercial, Medicare Part D, and Medicaid rebates);
f.) discounts;
g.) allowances;
h.) coupons;
i.) patient co-pay;
j.) charge backs;
k.) direct selling expenses;
l.) medical affairs;
m.) marketing;
n.) research and development;
o.) Patient Assistance Programs;
p.) EpiPens4Schools program;
q.) taxes; and
r.) any other expenses or costs."
Mylan won't have much time to put the information together either. The representatives have asked that the information be presented "no later than October 7, 2016," so it ought to be a busy week for the beleaguered company.
---