---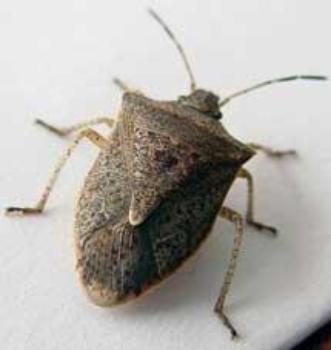 This may not strike fear into the hearts of stink bugs but it may provide some encouragement to homeowners and farmers who are thoroughly sick of the pests ... or soon will be.
Congress today directed the Department of Agriculture (USDA) and the Environmental Protection Agency to ramp up their efforts to deal with the nasty pests.
Rep. Frank Wolf (R-VA) has championed efforts to find a way to deal with stink bugs not only because of their stench but because of the havoc they wreak on crops – including apples, peaches and grapes. He said there is language in the recently approved 2014 Omnibus spending bill to continue to prioritize stink bug control research at USDA.
Wolf has worked to include similar language in past spending bills. The new language is part of a five-year plan to find a solution to the problem. He said the bill requires USDA's Animal and Plant Health Inspection Service to help states implement biological control technology to minimize the pests once it is developed and directs EPA to quickly approve any recommendation so products can be sold on the open market.
"Whether you have a home herb garden or acres of farm land, we can all agree that the pervasive problem of stink bug infestation needs to be tackled head-on," Wolf said. "These pests are an annoyance that not only affect everyday life in people's homes, but also vital American industries that have a broader impact on the economy.
Native to China, the stink bug was first discovered in Allentown, Pennsylvania, in 1998.
The pest has no natural predator in the United States and is reproducing at an increasingly rapid pace. It has already spread to 40 states, the District of Columbia and Ontario, Canada, which is 15 more states than when the committee first addressed this issue in 2011, Wolf said.
USDA estimates that roughly $21 billion of crops could be at risk.
While many efforts have been made to combat this pest, it is estimated that this year's bug cycle will be 60 percent stronger than last year's. The stink bug has been called the number one economic threat to cotton in Alabama and Georgia, and is now causing significant damage to crops in Oregon and Washington.
Earlier this month, U.S. Customs and Board Patrol reported that a new kind of stink bug was discovered on a shipment of Mexican basil at San Francisco International Airport - the first time this species has been found in the Bay Area.
---