---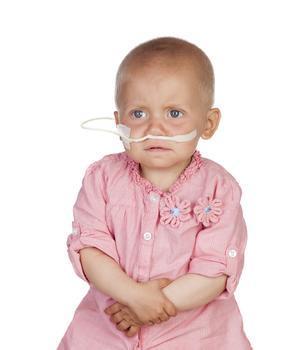 Researchers from academia and the pharmaceutical industry came together last weekend to share informationabout novel targeted therapies for increasing the survival rate among leukemia. The results should provide new hope for patients battling the disease.
The 56th American Society of Hematology (ASH) Annual Meeting and Exposition in San Francisco focused on treatments for the toughest cases – patient populations with historically poor prognoses.
In recent years, the odds have dramatically increased in favor of patients with leukemia, except for some more vulnerable subgroups of patients, including elderly patients and patients with aggressive genetic mutations. Most of the ASH studies specifically address these groups.
Two studies suggest that combining treatments can be effective in treating newly diagnosed young or elderly patients with acute leukemias. Other evidence shows that adolescents and young adults may respond better to treatment with a chemotherapy regimen used first in pediatric patients rather than with standard adult regimens.
Progress
The depth and breadth of the studies presented suggests researchers are making progress in battling not only leukemia but cancer in general.
"This group of studies represents important progress on our continued quest to develop new therapies and to maximize use of existing therapies to yield improved results for patients with leukemias, particularly those with aggressive disease that is resistant to current approaches," said David Steensma, MD, a faculty member in the adult leukemia program at Dana-Farber Cancer Institute in Boston.
Doctors at the conference said they want to better understand how to tailor treatment approaches to each different type of leukemia, with the goal of improving long-term outcomes.
T-cell reprogramming
One leukemia treatment appears to have made great strides since we first reported on it last year. The treatment showed "highly promising" results in children who were treated in a pilot study.
This unique procedure involves removing the patient's T-cells from their blood, re-engineering them and injecting them back into the blood stream. T-cells, the workhorses of the body's immune system, are reprogrammed to attack B cells, other immune cells that become cancerous in specific leukemias such as ALL. These reprogrammed cells function as cancer hunters, killing the leukemia cells that normally escape regular T cell surveillance.
Researchers say 92% of the 39 children receiving bioengineered T-cells had no evidence of cancer at one month after treatment. In some cases they were still cancer free after 2 years.
Exciting results
"As we continue to follow children in this study, we see exciting results for patients who have exhausted their other treatment options," said study leader Stephan A. Grupp, a pediatric oncologist at The Children's Hospital of Philadelphia.
The treatment was used on children suffering from acute lymphoblastic leukemia (ALL), a highly aggressive cancer and one of the more common forms of leukemia striking children.
Of the 39 children treated in the Pennsylvania study, 36 had complete responses one month after treatment. Of those 36 patients, 25 remained in remission at a follow-up of 6 months after treatment.
While the treatment results were promising, they weren't perfect. There were 10 relapses among the 36 patients with complete responses and 5 of the relapsed patients died.
However, 9-year old Emily Whitehead, the first child to receive this experimental treatment more than 2 years ago, remains healthy and cancer free.
---