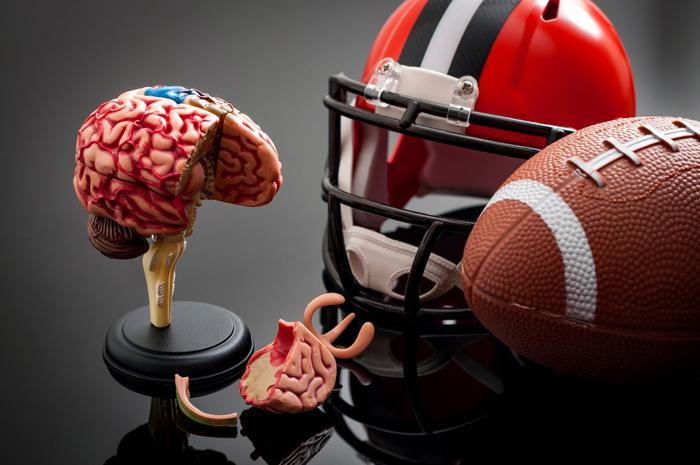 Recent studies have highlighted how concussion symptoms often linger when patients are younger, or even how certain sports can put kids at an increased risk for these types of head injuries. 
Now, researchers from the Henry Ford Health System are looking at the ways that high school athletes are affected by concussions. According to their findings, student athletes could lose more time than anticipated following a concussion -- especially if it isn't their first one. 
"Concussion diagnosis and management requires an individualized and comprehensive neurological approach to ensure we are accurately diagnosing and managing return to play effectively," said researcher Dr. Jeffrey Kutcher. 
Monitoring the damage
The researchers had nearly 400 high school athletes participate in the study. All participants had a history of at least one concussion when the study began, and all of them participated in a wide variety of sports. 
"Historically, the literature reported a concussion prevalence of four-five percent, however recent studies have found that nearly 20 percent of adolescents have suffered at least one concussion, there's a huge disparity in terms of reporting over time," said researcher Dr. Toufic Jildeh. 
The study revealed several important things about dealing with head injuries, and perhaps the biggest takeaway is that concussions affect each person differently, making the aftercare all the more important. 
For over 30 percent of the student athletes in the survey, one initial head injury led to repeat injuries. This ultimately affected how long it took them to get back to the game. For those who had experienced just one concussion, sitting out from games and practice for one month was standard. However, rest and recovery time was much longer when concussions became more persistent. 
"Depending on the number of concussions, the 30-day mark gives us a baseline for how much time adolescent athletes required before returning to sport," said researcher Dr. Kelechi Okoroha. 
Deciding when to return to activity
Concussions often lead to other symptoms. Another recent study highlighted how the mental health of young people can become affected following such an injury. The study also found that 14 percent of the students struggled with amnesia following their concussions. 
While there are guidelines in place for treating young people with concussions, the researchers urge medical professionals to use their best judgement when advising high schoolers on when it's safe to return to their sport. 
"Concussions have been a pressing issue," said researcher Dr. Vasilios Moutzouros. "We want to limit the number of concussions and head injuries in a young athlete."