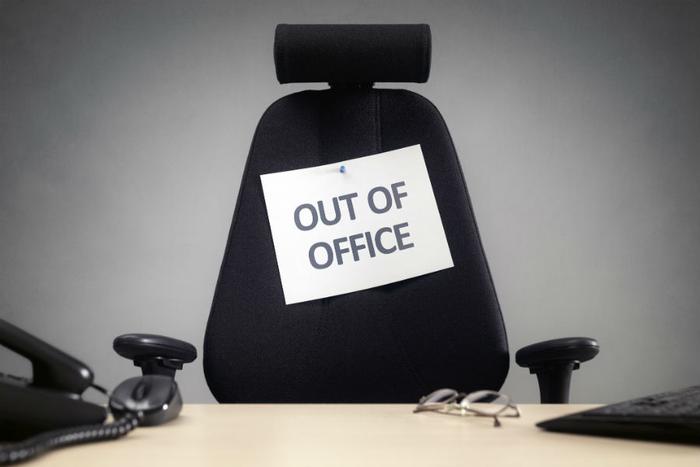 In an apples-to-apples comparison of paid time off, the United States trails the rest of the world by a vast margin. Truth is, the U.S. is the only major nation that doesn't guarantee workers any paid vacation time.
The Organisation for Economic Co-operation and Development (OECD), a group focused on promoting policies to improve the economic and social well-being of people around the world, found that employees in most countries are entitled to a minimum of 20 days off a year outside of public holidays, which ratchets that number up to 30-35 when they're included.
The United Kingdom (UK) rules the roost in this department, with 37 total days of paid time off between the 28 days for annual leave and the 9 days for public holidays. France and Spain came in close behind by allowing 36 total days off, with Germany, Chili, and South Korea all doling out 30+ days a year to their workers. Another six notches down, at #12, is where you'll find the U.S. earning the title of the "no vacation nation."
"Relying on businesses to voluntarily provide paid leave just hasn't worked. It's a national embarrassment that 28 million Americans -- 1 in 4 private sector workers -- don't get any paid vacation or paid holidays," said John Schmitt, senior economist at the Center for Economic and Policy Research and co-author of the Center's on-going analysis of the subject.
The Center's study also notes that a good number of foreign countries offer added time off for younger and older workers, shift workers, and those performing community service.
Vacation shame
According to research from Alamo Rent A Car, the bulk of working Millennials feel shamed for taking time off work. "Vacation shame" is an all too familiar feeling for nearly half of U.S. workers, but the Millennial demographic is the group most likely to harbor that feeling.
"We all want job security and don't want to be seen as easily replaceable," is the Millennials take, according to the U.S. Travel Association.
"We think we have to suffer through our burnout and 'do our time.' We tell ourselves that going to the tropics and sipping margaritas is not the responsible thing to do. That's why colleagues planning vacations are met with the onslaught of snarky 'must be nice' comments."
Productivity is a double-edged sword. Getting one's job done is praiseworthy, but taking time off has shown to have positive benefits for both workers and their employers.
"Although it seems counter-intuitive, workers who use their vacation time are more productive and return from vacations more creative and with better ideas," wrote Jenna Kressler in a post for Canada's Occupational Safety Group.
662 million unused vacation days
According to a report by Project Time Off, American workers leave a considerable number of vacation days unused -- 662 million in fact.
The folks in Idaho top that list of most unused vacation, with 78 percent of workers passing up the chance to take their time off. Hoisting the banner of good work ethic, more than 30 percent of the Idahoan workers surveyed said they were concerned about showing "complete dedication to their job," which dampened their desire to taking time away.
On the flip side, only 38 percent of Maine workers left vacation days on the table, with more than half of those surveyed revealing that their company encourages time off.