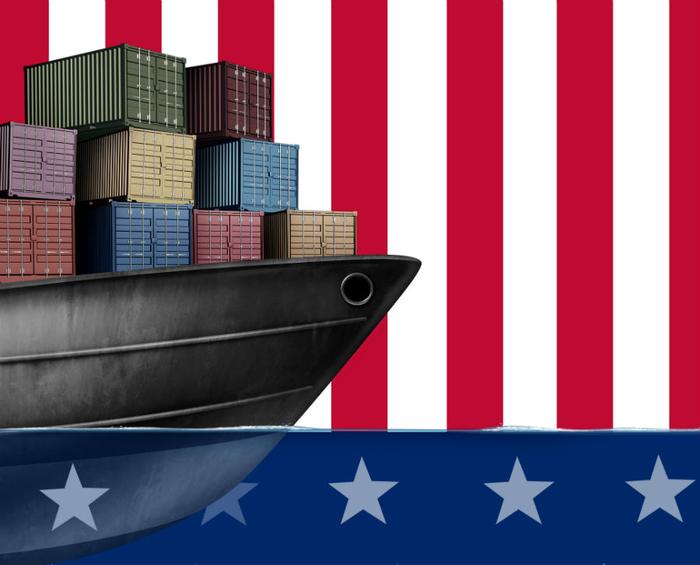 Farmers, fishermen, and bourbon distillers have been some of the early victims of the budding trade war between Washington and much of the rest of the world.
Those products have been tagged for retaliatory tariffs after the Trump administration imposed billions of dollars in tariffs on goods from China, Canada, Mexico, and the European Union, meaning U.S. exporters will probably sell less in the months ahead.
But the next victims will probably be U.S. consumers, who will face higher prices, both on imports and on domestic products produced with imported materials.
The evidence emerged last week as many major U.S. corporations reported quarterly earnings and reassured investors on conference calls that higher costs from tariffs would not cut into profit margins, but would be paid by consumers.
'Expect to pass along increased costs'
"With the latest round of tariff talk we could see an inflationary impact in automotive, however, there is still a fair amount of uncertainty around its timing and ultimate impact," said Carol Yancy, CFO of Genuine Auto Parts, parent company of NAPA. "With that said, we expect to be able to pass along any increases to customers."
Investors in Grainger got similar assurances from company CFO Thomas Okray.
"We expect we will see some supplier inflation related to tariffs in the second half, and we are confident in our ability to pass along price increases," he said on the company's earnings conference call.
Donald Allan, CFO at Stanley Black&Decker, was also confident the tariffs wouldn't be a problem for shareholders.
'Transferring this cost increase'
"Our focus right now is really transferring this cost increase on to the customers and end users because we see it as a very direct cost increase, and it's something we believe that's an appropriate response in the short and medium term," Allan said.
However, not every industry may be able to pass on its tariff costs to consumers. Earl Hersterberg CEO of Group 1 Auto Sales, expressed relief after the White House reached an agreement with the EU, heading off planned tariffs on imported cars.
"Any appreciable tariff that would ultimately increase the price of new cars from Germany, Mexico and Canada, if those prices go up sales volume will come down," Hersterberg told CNBC.
The higher prices have not yet appeared for the most part, but have long been predicted. In early July, Information Technology Industry Council (ITI) Executive Vice President for Policy Josh Kallmer warned tariffs on electronic components and finished products would have the greatest impact on consumers.
He predicted higher costs for LEDs, printer and scanner components, and sensors. Higher costs on those items, he said, would raise the price of computers, phones, thermostats, and similar everyday items.