---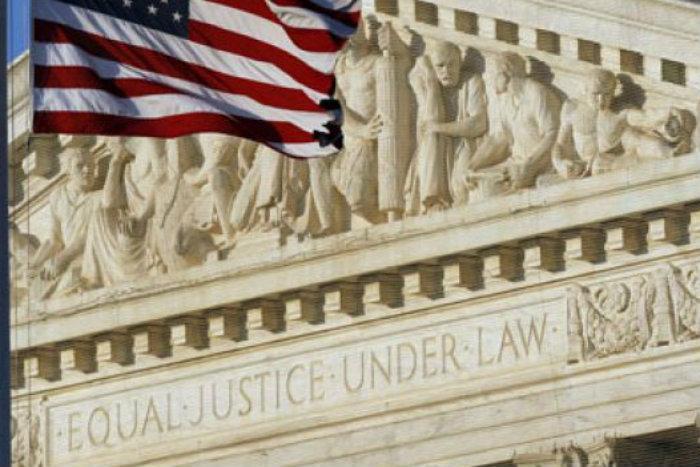 Can a company buy its way out of a class action lawsuit? The U.S. Supreme Court today said it can't. In a 6-3 ruling, the court turned aside an effort by advertising agency Campbell-Ewald to get out of a suit accusing it of illegally sending marketing text messages -- spam, in other words.
When sued, Campbell-Ewald offered the plaintiff, Jose Gomez, a $1,500 cash settlement and moved for dismissal of the suit, even though Gomez had promptly rejected the offer.
Campbell-Ewald argued that its offer of a settlement made the lawsuit irrelevant -- "moot" in legal terms -- but Gomez said his intent in filing the suit was to represent all of the consumers who had received the illegal spam, not just himself. That, after all, is the purpose of a class action.
A U.S. District Court and the Ninth Circuit Court of Appeals agreed with Gomez. And today, so did Justice Ruth Bader Ginsburg, who wrote the majority opinion, stating that a rejected settlement offer "creates no lasting right or obligation. With the offer off the table, and the defendant's continuing denial of liability, adversity between the parties persists."
Navy contractor
Campbell-Ewald also argued unsuccessfully that because it was a contractor to the U.S. Navy, it should be immune from civil actions.
What, you ask, does the Navy have to do with this? Well, it turns out that the spam in question consisted of Navy recruiting promotional material. Gomez was irked that he was getting Navy spam and claimed that Campbell-Ewald had violated the Telephone Consumer Protection Act (TCPA).
Campbell-Ewald offered him $1,500 to go away -- three times the normal $500 penalty for a single TCPA violation. But in her opinion, Ginsburg pointed out that, while Federal Rule of Civil Procedure #68 obligates parties in a lawsuit to consider a settlement offer, nothing in the rule says that the offer must be accepted or a case is mooted.
In fact, the rule states that an unaccepted offer is "considered withdrawn" and "does not preclude a later offer."
In a dissenting opinion, Chief Justice John Roberts said it should be up to the courts to decide whether a settlement offer moots a class action. But Ginsburg said that would "place the defendant in the driver's seat."
---