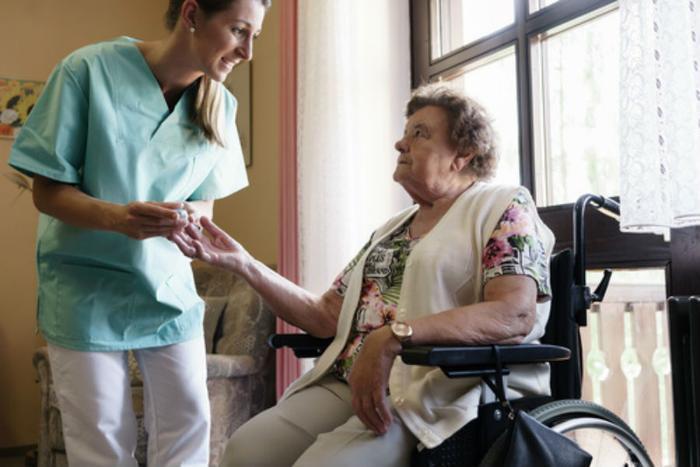 Many older consumers rely on home health care (HHC) services to provide extra help with everyday functions after they've been discharged from the hospital, but a recent study shows huge gaps in communication between these professionals, patients' regular physicians, and hospitals.
Researchers from the University of Colorado Anschutz Medical Campus say that they found many discrepancies between medication lists, confusion over who was responsible for writing patient care orders, complaints of inaccessible hospital records, and resistance from clinicians and staff for accountability. And unfortunately, all of those factors wind up just hurting the patient.
"We found that communication breakdowns can have consequences for patients," said lead author Dr. Christine D. Jones. "These are some of our most fragile patients, most are over 65, and more seamless communication is needed."
Communications breakdown
Jones and her colleagues conducted six focus groups with HHC nurses to find out why so many problems exist between health care professionals. Many of them cited rules by their agencies that forbid contacting the hospital, while others said that many primary care physicians are unaware that their patients have been to the hospital at all.
"As a general rule, I've been told you're not to contact the hospitals. I actually got in trouble for contacting the hospital, trying to find out, get more information, trying to track a doctor down," one nurse said. "The communication between the hospital and the primary care providers is just as bad as it is for us because the PCP's don't have the information," added another.
The researchers say that other factors such as insurance stipulations and medication ordering procedures can bog things down and lead to confusion. The focus groups say that with so many doctors and specialists involved in the process, incorrect medications and amounts can be very common and detrimental to patient care.
"As hospitalists, we need to think about what happens beyond the hospital walls and how we can support our patients after discharge, especially when it comes to home health care patients who can be very vulnerable," said Jones.
Possible solutions
As part of the study, the focus groups were asked to think of solutions that might open lines of communication and prevent confusion. Some of the ideas they came up with include:
Having hospitals and primary care physicians provide HHC agencies with direct phonelines and access to Electronic Medical Records;
Enacting laws that allow nurse practitioners and physician's assistants to write HHC orders;
Establishing clear accountability for hospital clinicians to manage HHC orders until the primary care physician can see the patient and help HHC nurses with questions; and
Creating better communication methods with PCPs to ensure safer transitions.
"Our findings suggest that improvements to accountability and communication could address patient needs and goals, avoid medication discrepancies and ultimately improve safety for patients and HHC nurses," Jones said.
The full study has been published in the Journal of General Internal Medicine.