---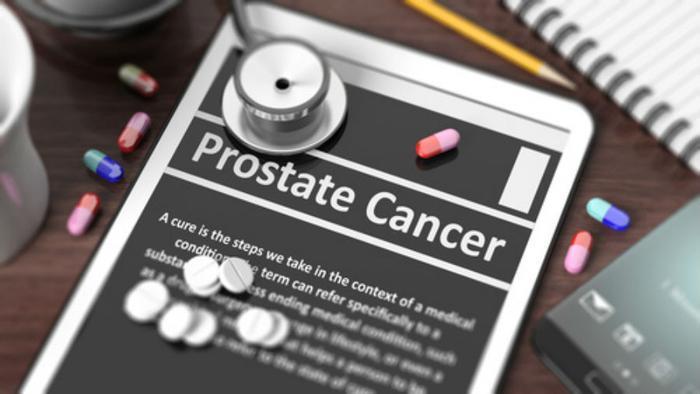 Since the 1940s, one of the most common ways doctors treat prostate cancer is with something called androgen deprivation therapy (ADT). It's currently used to treat an estimated 500,000 men in the United States by reducing their testosterone levels.
While it has been shown to be effective at countering prostate cancer, researchers are increasingly worried about some of its potential side effects. A new study from the University of Pennsylvania suggests ADT can double a man's risk of developing Alzheimer's or other dementia.
The researchers make clear they have not come up with conclusive proof that ADT increases dementia risks, but they say their analysis of medical records – comparing patients who received ADT with those who did not – "strongly supports" that conclusion.
"This is not an academic question anymore; this is really a clinical question that needs to be answered," said lead author Dr. Kevin T. Nead.
Two studies, same results
He points to two research papers – the first released late last year – that he says show very similar outcomes and magnitude of risk. At the very least, he says the possibility needs more study.
The Penn researchers are not alone in their suspicions. Research in recent years also has linked low testosterone to cognitive decline, finding that men with Alzheimer's tend to have lower testosterone levels, compared to men of the same age who don't have the disease.
Androgens are male hormones and doctors have known for a long time that they play a major role in stimulating prostate cell growth. That's why a major prostate cancer treatment reduces androgen production, in an effort to shrink prostate tumors.
The American Cancer Society says ADT is normally used in prostate cancer patients who are not good candidates for surgery or radiation treatments. Sometimes it is used if the patient has been treated for surgery or radiation, but the cancer returns.
But the research team warns that reducing androgen activity too much can negative consequences, including high blood pressure and diabetes. It has only been recently that researchers have included dementia in the list of side-effects.
The researchers don't rule out other possible reasons that men undergoing ADT treatments tend to have a higher dementia risk, but say there needs to be additional study to reach a firm conclusion.
Thanks
Keep an eye on your inbox, the lastest consumer news is on it's way!
Unsubscribe easily whenever you want
---