---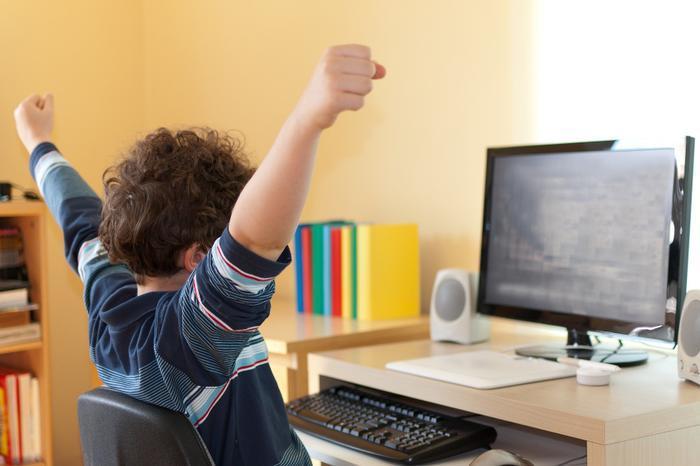 Last summer, various unnamed "sources" at Google let slip to a couple of media contacts that the company was considering offering special supervised accountsto children under 13. Of course, there were already countless numbers of under-13s who have accounts with Google, Facebook and other Internet-based companies; it's just that all these kids had to lie about their ages.
There is a definite argument to be made that, since so many underage kids are going to socialize online anyway, the best thing to do is be open about it, so parents can oversee their activities and teach their kids how to avoid making bad choices. And in today's world, "safe and responsible online conduct" is a life skill all children need to master long before they reach official full-fledged adulthood.
And this week, executives at Google openly discussed the tech company's plan to make child-friendly versions of many of its products – including its basic search function – to make them more kid-friendly.
Pavni Diwanji, an engineering VP at Google, said, "The big motivator inside the company is everyone is having kids, so there's a push to change our products to be fun and safe for children."
No firm timeline
These kid versions of Google products are expected to appear sometime next year, though the company hasn't offered a firm timeline. Google – and any other tech or online company making products for children – needs to be very careful. In online terms, 13 is a milestone age because anyone younger than that (at least in the U.S.) is protected by stringent privacy-protection laws that don't apply to older users. But companies have at least some defense if children under 13 lie about their ages to register with a website, which is why such websites won't allow anyone to register without first answering "Yes" to the question "Are you over 13?" (sometimes switched to 18, or 21, for websites with explicit sexual or alcoholic content).
There have, however, been cases where sites were prosecuted for not having a stricter test to determine users' ages.
For contemporary parents, trying to figure out the proper Internet and social-media policies for your kids is likely the most difficult parenting question to answer, because there was nothing quite like it in your own childhood – sure, you might have had a computer growing up, but that was for playing games, writing school papers or maybe practicing actual coding and software skills – you couldn't use it to instantly share a compromising photo or reputation-destroying comment with the entire world even if you wanted to.
But your kids can, along with anyone else with internet access. And even making them wait until age 13 to start learning and practicing responsible online behavior probably isn't a realistic option, either.
---