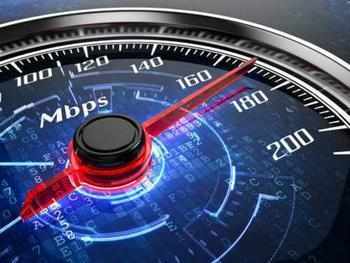 A century or two ago, grizzled High Plains drifters would claim to be the fastest gun in the West. That evolved into duck-tailed dragsters competing for the fastest 0-60 readings.
Now? It's Comcast vs. Verizon facing off for the title of "fastest Internet" in America. 
No, it's not quite as exciting, but there are big bucks and corporate egos at stake. So when Comcast runs ads claiming that its XFINITY service "delivers the fastest Internet in America," Verizon takes offense.
Not one to suffer in silence, Verizon took its complaint to the National Advertising Division, a self-regulatory body that polices ad claims. After surveying the situation, the NAD said Comcast should throw down its arms and be a bit more modest. 
Verizon wins
The problem, NAD said, is that Comcast's ads convey the impression that Comcast is faster than Verizon for all customers, regardless of where they live and what service tier they purchase.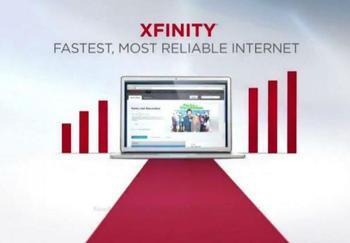 "Given that user-selected data plans vary widely in download and upload speed capabilities, one reasonable consumer may take away from Comcast's claim that 'XFINITY delivers the fastest Internet in America' is that in a head-to-head speed tier comparison XFINITY is fastest at any speed tier," the NAD writes.
In fact, Comcast's ad claims are based on crowdsourced data from Ookla's Speedtest.net, which said last year that XFINITY offered the fastest internet service. The NAD said the claims don't stand up to scrutiny.
"Ookla's award is based on the fact that XFINITY delivers its fastest internet download speeds (the top 10%) to more consumers in America than other ISPs," the NAD found. "The fact that XFINITY delivers faster download speeds to more consumers may reflect the popularity of Comcast's top speed tiers....Thus, the Speedtest results are not consumer relevant to which ISP delivers the fastest speeds in each tier of service and may only reflect the popularity of an ISP's 'fastest' speeds."
Comcast wins
If this sounds about right to you, consider that last month, another watchdog -- the National Advertising Review Board -- sided with Comcast in a dispute over Verizon ads that bragged "FiOS Internet is Rated #1."
Verizon's claim was based on a PC Magazine customer satisfaction survey. The NARB ruled that surveys measuring customer satisfaction "should not be used to show objective superiority with respect to measurable performance."
The who's-on-first disputes basically illustrate the difficulty of deciding what is "best" in any field. What is best for most people is whatever works well for them at the time, considering cost, convenience, and other factors that differ with each person.
Sometimes it's pretty simple, though. News photographers, when asked what camera is best, invariably answer: "The one you have with you when you need it."