---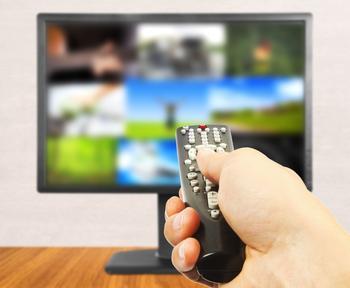 There's an entire generation of consumers to whom the phrase "free TV" doesn't have much meaning. But believe it or not, it's still possible to watch over-the-air TV channels -- assuming you don't live 800 miles from anywhere -- just by hanging an antenna out the window.
Of course, most of us don't do that. The local over-the-air stations are just mixed in with all the entertainment, news and general drivel from cable channels like HBO, Discovery and TLC.
These days, anybody who watches TV straight off the air is in danger of being lumped in with survivalists and other far-out types whose dream is to live off the grid. A notch above that are the hold-outs who have nothing but basic cable -- no DVR, not even a set-top box. They just watch the local channels and maybe a few freebies like the Weather Channel and CNN.
But not for much longer, at least for Comcast customers. The company last year got permission from the Federal Communications Commission (FCC) to begin encrypting local channels -- turning them from analog into digital signals.
Set-top box
This means that basic cable subscribers will need to get a set-top box to keep watching those channels, just as some consumers had to get a digital converter a year or two ago when over-the-air signals went digital. Customers who use certain types of DVRs not provided by Comcast may also need to get a converter.
This is not going over well with some of Comcast's customers.
"I cannot believe that Comcast is forcing us to purchase HD Converter Boxes for $9.99 per month per box in order to continue receiving HD quality TV on our brand new TVs," said Debbie of Manchester, NH. "I do not have the room to place a big box on my kitchen counter, nor do I want to pay an additional $20 per month in order that I may even watch TV on my two new TVs! This is outrageous!"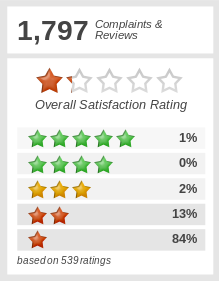 Comcast and other cable providers have been lusting to do this for quite some time, ostensibly to cut down on cable theft. Currently, anyone who can find a live cable feed can splice into it and start watching News at 5 for free. It's illegal but so is speeding.
Of course, it goes without saying that over time this will turn into another revenue stream for cable. While set-top boxes may be provided free initially, you can bet there'll be a charge for them in the future. Adding the digital box is also the fox's first step into the henhouse; once the box is there, the cable company has a lot more control over what consumers can -- and can't -- see.
The roll-out is just getting started and the company hasn't said exactly when each of its markets will be affected. It does say that customers who don't currently have set-top boxes will be eligible to get two adapters at no charge for two years -- five years if they receive Medicaid.
Customers who get premium channels on one set but just basic on another set will be eligible for one device at no charge for one year.
Boxee Cloud
Also affected by the switch will be customers who use some versions of Boxee, which the company calls a "cloud-based DVR." Comcast said it will provide an "Eternet DTA" box that will work with the Boxee Cloud DVR but not the original Boxee Box. Don't ask us what the difference is; everytime we write about Boxee, the company's mouthpieces take issue with our description.
We suspect this is what has Lisa of Tamarac, Fla., upset.
"Comcast does not allow us to use the DVR we purchased a couple of years ago because of a new little box they said we had to have in order to continue service with them," she said in a recent ConsumerAffairs posting. "The DVR cost around $300 and is not compatible with this little box. They offered no solution and now I can't record shows that I might miss and want to watch later. I would have never purchased a $300 DVR if I knew this was going to happen."
"We are beginning to proactively notify customers in select markets that we will begin to encrypt limited basic channels as now permitted by last year's FCC B1 Encryption Order," Comcast said,in a statement. "While the vast majority of our customers won't be impacted because they already have digital equipment connected to their TVs, we understand this will be a change for a small number of customers and will be making it as convenient as possible for them to get the digital equipment they may need to continue watching limited basic channels."
Other cable companies haven't announced their plans yet.
---