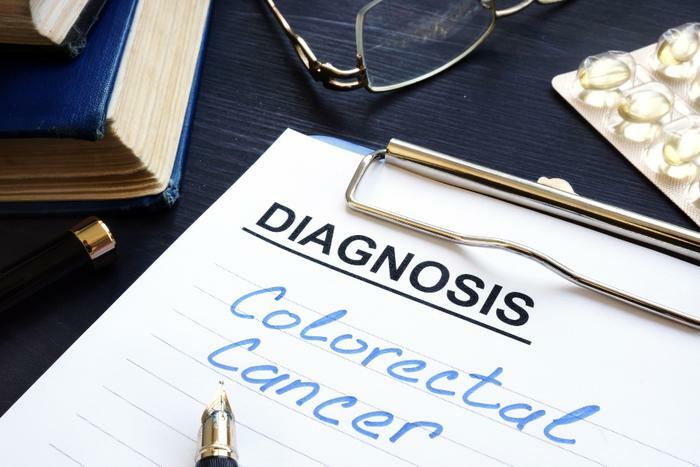 A new report published by the Dana-Farber Cancer Institute is recommending that colorectal cancer screenings begin at age 45. 
The team explained that the U.S. Preventive Services Task Force (USPSTF) hasn't updated its recommendations for colorectal cancer screenings since 2016, which suggest that consumers aged 50 and above should be checked for the disease. Now, in an effort to increase the likelihood of early detection, USPSTF experts are recommending that screenings should instead begin at age 45. 
"We are now seeing patients even younger than 45 -- in their 20s and 30s -- who are being diagnosed with this cancer and often at very late stages," said researcher Dr. Kimmie Ng. "Clearly the USPSTF recommendation to start screening at age 45 will not be enough to catch those young people who are diagnosed." 
Testing earlier can lead to better health outcomes
In 2018, the American Cancer Society lowered its recommendation for colorectal cancer screenings from age 50 to age 45. Now, experts at the USPSTF are looking to do the same. Based on the growing number of young people being diagnosed with colon or rectal cancer, the team hopes that lowering the age of screenings will get consumers the treatment they need at an earlier juncture. 
To better serve consumers, the task force analyzed all available data on the risks of colonoscopies, the rate of diagnoses, and how age plays a role in diagnosis and treatment. They determined that lowering the age comes at little risk to consumers, and it can effectively detect diseases at an earlier age. 
The official recommendation from the USPSTF would also be beneficial because it would require screening measures to be covered by insurance. Less than 70% of eligible consumers are actively keeping up with these screenings, and experts hope that these findings "will make colorectal cancer screening, which is so important, available to millions more people in the United States, and hopefully many more lives will be saved by catching colorectal cancer," Dr. Ng said. 
Increasing incidence of colon cancer in young people
Experts from the USPSTF made these changes to their recommendations based on data from the Cancer Intervention and Surveillance Modeling Network Colorectal Cancer Working Group. They learned that the rates of both colon and rectal cancer are increasing most rapidly among 20- to 29-year-olds compared to 40- to 49-year olds. 
"A concerning increase in colorectal cancer incidence among younger individuals (ie, younger than 50 years; defined as young-onset colorectal cancer) has been documented since the mid-1990s, with 11% of colon cancers and 15% of rectal cancers in 2020 occurring among patients younger than 50 years, compared with 5% and 9%, respectively," said Dr. Ng. 
While the cause for this uptick in colorectal cancers in young people remains unknown, experts hope that lowering the recommended age of screenings will allow more consumers to receive treatment in the earliest stages of the disease.